Trump tells RNC to Stop Using his Name
The ongoing codependency that is the Trump-GOP relationship.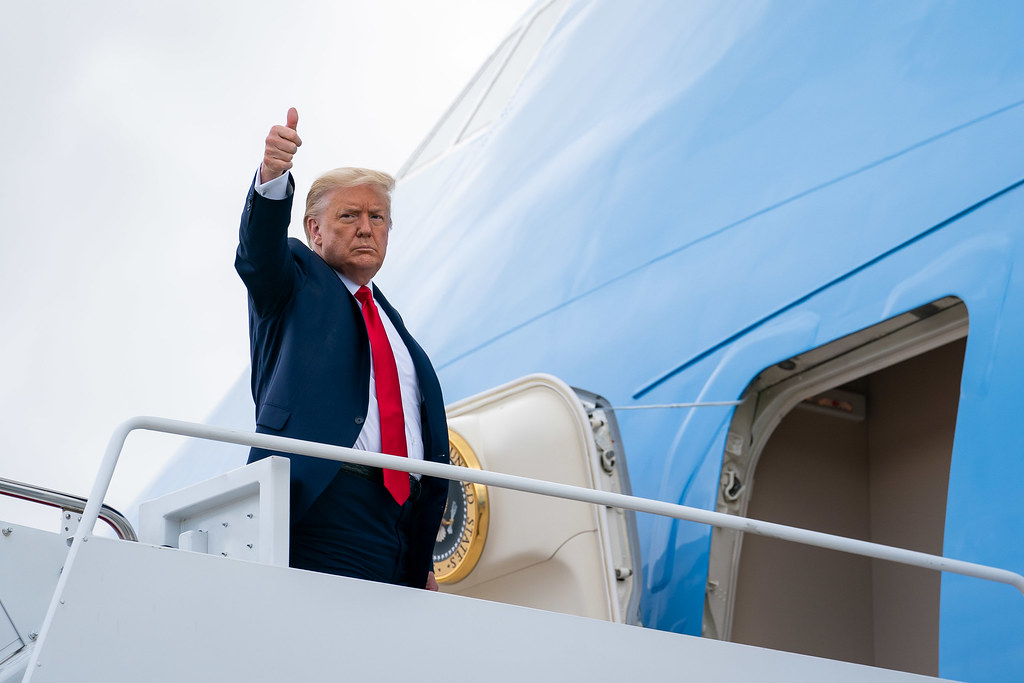 Politico reports: POLITICO Playbook: Scoop: Trump sends legal notice to GOP to stop using his name.
TRUMPS SENDS CEASE-AND-DESIST TO RNC, NRCC AND NRSC. Lawyers for former President DONALD TRUMP sent out cease-and-desist letters Friday to the three largest fundraising entities for the Republican Party — the RNC, NRCC and NRSC — for using his name and likeness on fundraising emails and merchandise, a Trump adviser tells Playbook.
Look, I am no expert on the legalities of this, but given that he is the former president, and therefore a public figure of historical significance, I wonder how much leeway he has here. If anything, there are a ton of public domain photos from the White House photographer that I don't think can be blocked for use. Granted, they can't say he is endorsing something if he isn't.
The weird part is going after the party's umbrella organizations. Going after individual candidates he doesn't like is another issue entirely. But, as usual, he continues to act like the caricature of a businessman that he is. It is an ongoing weird fusion of his vapid, celebrity-driven business model and exerting real influence (control may be too strong a word) on a major political party.
If he does actually make it difficult for the Republicans to use his name and likeness to raise money and to campaign in 2022, it will be just another example of him ultimately screwing the party.
There is a weird anti-synergy going on here: the GOP can't seem to quit Trump, as they think (perhaps correctly) that they need him to motivate their base. At the same time, Trump remains a destructive force who really cares not one whit about the Republican Party save in ways that stroke his own ego. He is happy to get love from CPAC crowds and to be made to sound very important on the news, but he has no idea about building the party, nor does he care to learn.