Trump, The Arpaio Pardon, And The Constitution
The pardoning of Joe Arpaio was distasteful and an affront to the Rule of Law, but it was completely within the powers of the President and should not be a ground for impeachment.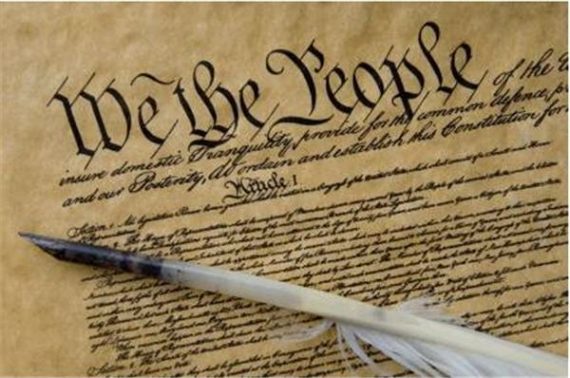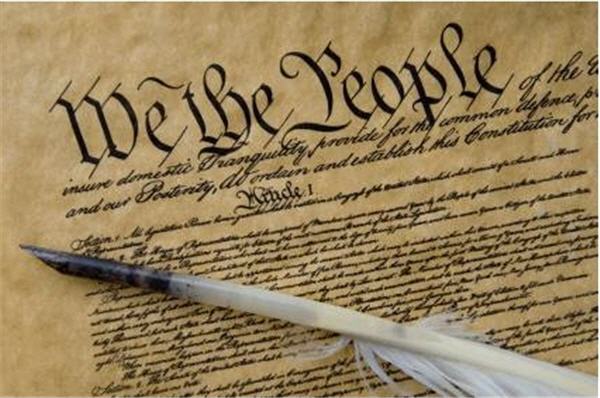 In the days since President Trump issued his pardon of former Maricopa County, Arizona Sheriff Joe Arpaio on Friday, there has been much criticism of the move from both sides of the political aisle. As expected, Democrats such as Senators Al Franken, Chuck Schumer, and other Democrats on Capitol Hill have been overwhelmingly critical of the President's exercise of his pardon power. Additionally, criticism has come from the Republican side of the aisle, with notable examples of such criticism coming from Arizona's GOP Senators John McCain and Jeff Flake, as well as House Speaker Paul Ryan. Additionally, there have been criticisms from pundits and commentators on both sides of the aisle who have noted Arpaio's long history of violating the civil liberties of the citizens of Maricopa County and his disregard for order from Federal District Court Judges which, of course, are the reason he was convicted earlier this month. One notable example of such criticism came from conservative pundit Jon Gabriel, who lives in Maricopa County and notes how observing Arpaio and his department with his own eyes ultimately led him to realize years ago that the man was not the conservative hero that some on the right still consider him to be, but rather a petty tyrant who used his office to violate the rights of the residents of his jurisdiction and ignore real crime in the county while pursuing his crusades, which mainly involved immigration, Barack Obama's birth certificate, and profiting from the fame that national media attention brought him.
In addition to these criticisms, though, another debate has emerged regarding the pardon and the question of whether or not President Trump's exercise of that power was proper, and it's a debate that began before the pardon was actually issued. Essentially, that argument boils down to the question of whether or not it would be appropriate, or even legal, for Trump to pardon Arpaio on his contempt of court charge. At first glance, it seems like a difficult argument to make once you take a look at the actual text of the Constitution. Article II, Section 2 of the Constitution provides in its final sentence that the President shall have the power "to grant reprieves and pardons for offenses against the United States, except in cases of impeachment." Based on this text, there are only two Constitutional limitations on the pardon power. First, the President can only pardon someone for violations of Federal law, a provision that makes sense given that legally the individual states and the Federal Government are, under American law, separate sovereigns that have their own respective rights and power except as limited by the Constitution itself. A President can no more pardon someone convicted or accused of violating state law than a Governor can pardon someone convicted or accused of violating Federal law. The second limitation simply says that a Presidential pardon does not limit the authority of Congress to impeach a Federal official and remove them from office. Beyond that, there are effectively no legal limitations on a President's ability to pardon anyone who is either accused of, charged with, or convicted of violating a Federal law. Despite the clear text of the Constitution, though, several legal scholars have argued that Trump's pardon of Arpaio is improper, and some are even suggesting that it is an impeachable offense.
Harvard Law Professor Noah Feldman appears to be among the first that made this argument in a Bloomberg View column published before the column was announced. As Feldman points out, Arpaio was convicted of willfully violating the order of a Federal District Court Judge regarding the operation of his department. This order, handed down by Judge G. Murray Snow. That order commanded Arpaio to stop running "saturation patrols" in which his deputies stopped almost exclusively people who appeared to be Latino and detained those they determined were undocumented stops. Judge Snow found that these warrantless stops, along with the detention, was unconstitutional. Arpaio refused to comply with this Order and continually flouted it in a public manner that seemed to be an "in your face" response to the Court. When the Plaintiffs brought these facts to the Judge's attention, he held extensive evidentiary hearings after which he issued rulings that found Arpaio in civil contempt of court. Most crucially, Snow found that Arpaio's violation was intentional, a key part of what could be a criminal contempt charge. When that failed to stop Arpaio and his department from engaging in such conduct, the matter was referred to another Federal Judge named Susan Bolton. It was Judge Bolton who found Arpaio guilty of criminal contempt earlier this month. Based on these facts, Feldman argues that pardoning Arpaio would "show contempt for the Constitution":
It's one thing to pardon a criminal out of a sense of mercy or on the belief that he has paid his debt to society.

It's trickier when the president pardons someone who violated the law in pursuit of governmental policy, the way George H.W. Bush pardoned Iran-Contra participants, including Caspar Weinberger and five others.

But it would be an altogether different matter if Trump pardoned Arpaio for willfully refusing to follow the Constitution and violating the rights of people inside the U.S.

Such a pardon would reflect outright contempt for the judiciary, which convicted Arpaio for his resistance to its authority. Trump has questioned judges' motives and decisions, but this would be a further, more radical step in his attack on the independent constitutional authority of Article III judges.

An Arpaio pardon would express presidential contempt for the Constitution. Arpaio didn't just violate a law passed by Congress. His actions defied the Constitution itself, the bedrock of the entire system of government. For Trump to say that this violation is excusable would threaten the very structure on which his right to pardon is based.

Fundamentally, pardoning Arpaio would also undermine the rule of law itself.

(…)

From this analysis it follows directly that pardoning Arpaio would be a wrongful act under the Constitution. There would be no immediate constitutional crisis because, legally speaking, Trump has the power to issue the pardon.

But the pardon would trigger a different sort of crisis: a crisis in enforcement of the rule of law.

The Constitution isn't perfect. It offers only one remedy for a president who abuses the pardon power to break the system itself. That remedy is impeachment.
Bob Bauer, who formerly served as White House Counsel to President Obama and has returned to private practice since the end of the Administration, makes a similar argument to Feldman's in a post at Lawfare that also preceded the pardon itself. Bauer expanded on this argument in an Op-Ed for The Chicago Tribune that was published last Friday just hours before Trump issued the Arpaio pardon. Northwestern University Law Professor Martin Redish, meanwhile, argues that the nature of Arpaio's crime should impose a limit on the pardon power in and of itself:
Under the Constitution one cannot be deprived of liberty without a court ruling upon the legality of the detention. The power of courts to restrain government officers from depriving citizens of liberty absent judicial process is the only meaningful way courts have to enforce important constitutional protections. But if the president can employ the pardon power to circumvent constitutional protections of liberty, there is very little left of the constitutional checks on presidential power.

I am not suggesting that the pardon power itself provides for a due process exception. To the contrary, on its face the pardon power appears virtually unlimited. But as a principle of constitutional law, anything in the body of the Constitution inconsistent with the directive of an amendment is necessarily pre-empted or modified by that amendment. If a particular exercise of the pardon power leads to a violation of the due process clause, the pardon power must be construed to prevent such a violation.

I admit that this is a novel theory. There's no Supreme Court decision, at least that I know of, that deals specifically with the extent to which the president may employ his pardon power in this way.

But if the president can immunize his agents in this manner, the courts will effectively lose any meaningful authority to protect constitutional rights against invasion by the executive branch. This is surely not the result contemplated by those who drafted and ratified the Fifth Amendment, and surely not the result dictated by precepts of constitutional democracy. All that would remain to the courts by way of enforcement would be the possibility of civil damage awards, hardly an effective means of stopping or deterring invasions of the right to liberty.
Taking matters a step further, University of Missouri Law Professor Frank Bowman argues that Trump committed an impeachable offense in pardoning Arpaio:
There has long been a careful procedure in place for the pardon process: Individuals submit a request for clemency, and the Justice Department recommends good candidates based on pre-approved guidelines. Trump didn't bother even to pretend to use this system to pardon Arpaio. The sheriff hadn't formally requested one, the usual first step in the process. And he hadn't yet been sentenced. Typically, an individual's sentence plays a key role in the president's clemency decision; President Barack Obama, for example, commuted the sentences of many prisoners who, he felt, had served enough time. Trump didn't need to wait for a sentence.

But Trump's pardon of the sheriff is also troubling for its timing. The political nature of the pardon is obvious; it vividly demonstrates Trump's willingness to abuse his presidential powers in order to let his friends and supporters off the hook. But just as notable is that it came right on the heels of the president's Phoenix rally, as the president is being pressured to disavow the most racist elements of his base. What's even worse is the fact that the pardon arrived without review, and before Arpaio was even sentenced for defying the courts. As my colleague Dahlia Lithwick has written, Arpaio's conviction was a test for how long and how willing Trump will be to abide judicial oversight. He flunked it. It now seems clear that many future beneficiaries of the president's clemency will be his political allies—and that he might not wait to for them to be convicted or sentenced before issuing a pardon. Trump, in other words, may use his pardon power to stymie Robert Mueller's investigation, as well as other inquiries into the past misdeeds of his associates.

And here is the frightening thing: The Mueller investigation has been serving subpoenas through a grand jury, most recently for firms associated with former Trump campaign manager Paul Manafort. What would happen if subjects of Mueller's subpoenas don't comply? They would be held in contempt, just as Arpaio was. And we've seen how little respect Trump has for judges who hold his friends in contempt. (Michael Flynn has been subpoenaed by the Senate, which would have to find him in contempt of Congress.) What about Trump's other associates who may soon be pulled into Mueller's probe? Why should they cooperate with the investigation? If they do, crimes might be revealed, making it more politically difficult for Trump to pardon them. If they don't cooperate, they will merely be held in contempt of court—allowing Trump to step in with a pardon, publicly dismissing the charge as a witch hunt. Contempt is an essential enforcement tool that the judiciary can use to keep investigations from stalling out and to help ensure the progress of justice. Trump is effectively nullifying that tool. By pardoning those who defy court orders, Trump would be able to continually frustrate the investigation and prevent Mueller from uncovering the truth.

(…)

A chain of events like this, of course, would be obstruction of justice, an impeachable offense. But it seems unlikely that Republicans would move to impeach Trump for obstructionist clemency. He has, after all, an unquestionable right to issue pardons; the GOP could defend his actions as an unsavory but fundamental component of executive power. The Constitution provides only a political solution to obstruction of justice, which is no solution at all in a Republican-dominated Congress.
University of California at Berkeley Law Professor Ian Lopez argues that Trump committed an impeachable offense with this pardon:
In pardoning an official who spat upon the 14th Amendment right to racial equality and who treated the federal courts contemptuously, Trump abused his presidential powers. He enabled a racist to trash our country's core values and subvert the rule of law and face no consequences for these actions.

With courts powerless to stop this double assault on democracy, Trump must be held to account politically. This is precisely the situation for which impeachment was designed. The Constitution speaks of impeachment for "high crimes and misdemeanors." This term refers not to some narrow set of enumerated crimes but broadly to abuses of public power that threaten the democratic order.

Other grounds for impeaching Trump have been advanced and, given his temperament as well as on-going investigations, others will surely emerge. Likewise, with respect to his aligning himself with racists, the bill of particulars against Trump is long and growing, from his birther lies to his coddling of the Charlottesville white supremacists. Finally, this is unlikely to be Trump's last abuse of pardon power. Pardons for family members, and even for himself, may come all too soon.

As a technical matter, these swirling and deepening transgressions are independent of Trump's pardon of Arpaio, which could stand on its own as a basis for impeachment. But the case for impeachment should not be read narrowly. It is, at root, a political judgment. At its most mystical—in the aspirational sense of the word—impeachment is the people's power. This power should be exercised based on concrete abuses, to be sure, but should also look broadly at the president's behavior, past and probable.
Taken together, all of these arguments make a compelling case that Trump's decision to pardon Arpaio, in addition to being highly unusual given the precedents established by modern Presidents, is troubling in many respects. The very act shows a contempt for the Rule of Law and the independence of the judiciary that is quite troubling to see in an American President. This is hardly surprising when it comes to Trump, of course, given his previous attacks on Judges both as a candidate and as President. When he was a candidate, Trump attacked the Judge presiding over the class actions lawsuits filed against Trump University based solely on the fact that the Judge's parents were Mexican immigrants. The fact that the Judge himself was born and raised in the exceedingly American state of Missouri wasn't relevant to Trump, who was convinced that the Judge was biased against him solely because of Trump's derogatory comments about Mexican immigrants and promise to build a wall on the southern border. Similarly, when Federal Judges in Washington State, Hawaii, Maryland, and elsewhere issued rulings striking down his Muslim Travel Ban, Trump went after these Judges as well. Viewed through the lens of the President's own prior behavior, then, Trump's pardon was completely predictable.
Despite all of this, the fact of the matter is that Trump's decision to pardon Arpaio is entirely within his authority as President of the United States. As I noted above, the text of the Constitution places only two limitations on this authority and neither of them is applicable here. Arpaio was convicted of violating a Federal law by refusing to comply with the order of a Federal District Court Judge, therefore it was the type of offense "against the United States" covered by the pardon power. Additionally, Trump's pardon was not seeking to avoid an impeachment proceeding of some kind. This means as distasteful as it was, the pardon of Joe Arpaio was perfectly legal and that any argument to the contrary is without merit.
Given this, the idea that this pardon could be the basis for an impeachment seems absurd. While impeachment is, in the end, a political act and that an 'impeachable offense' could be whatever a majority of the House of Representatives says it is, the fact remains that the Constitution makes clear in Article II, Section 4 that Federal officials can only be impeached for "treason, bribery, or other high crimes and misdemeanors." There has never been a court ruling on what this phrase means, and in theory, Congress is free to define the phrase as it sees fit. However, it has historically been the case that Congress has been careful to find at least some credible legal basis for the impeachment rather than using it as a blatantly political act. This is why, for example, the grounds for President Clinton's impeachment consisted of perjury before the Whitewater Grand Jury and obstruction of justice, both of which are Federal crimes. In this case, the fact that the pardon is entirely within the President's authority suggests strongly that it cannot be an appropriate ground for impeachment.
Yes, Trump's decision to pardon Arpaio is distasteful to those of us who cherish the Rule Of Law but it was entirely legal and within his authority. At the same time, though, turning what is a lawful exercise of power into an impeachable offense would constitute the same kind of disdain for the Rule of Law that Trump displayed on Friday evening. It may well be that grounds to impeach and remove the President will arise at some point between now and 2020. If they do, then Congress will have a duty to act as the Constitution intended. That time has not arrived, though, and this pardon in and of itself simply isn't enough.