Trump to Give Balcony Address
I'm sorry, what?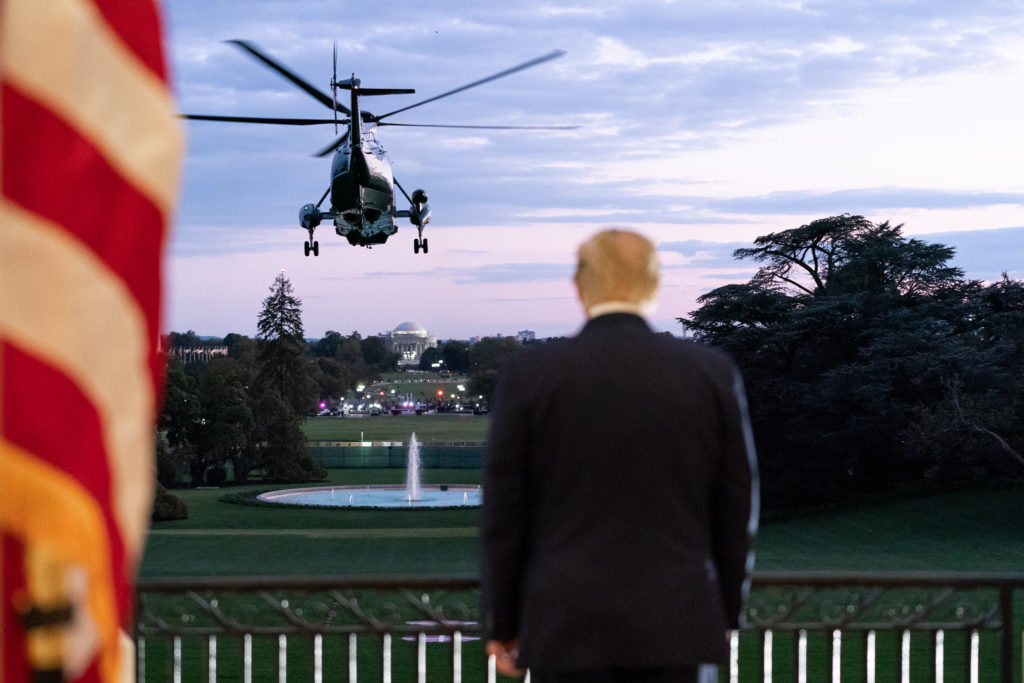 CNN reports: Trump to address hundreds from White House balcony on Saturday.
President Donald Trump will emerge from his Covid-forced isolation Saturday for a speech from a White House balcony, allowing the public their first independent glimpse in days of a leader recovering from coronavirus.

Hundreds of guests have been invited to the White House for the event, despite concerns about a late September ceremony in the Rose Garden that may have acted as the nexus for a viral outbreak that has ripped through Trump's staff.
I guess hosting one superspreader event on the White House grounds was not enough, so he is going for a twofer. (Not to mention yet another blatant campaign event at the WH).
At least someone appears to have prevailed upon him not to go out in public (which suggests that despite his declaration of being cured, he has not yet tested negative).
While this event may scratch Trump's rally itch, and give the diehards a thrill, I suspect that showing yet more reckless disregard in the face of the virus is not going to help him in the polls.