Trump to Ignore New Jersey Quarantine Order
A case where the rules probably shouldn't apply to the President.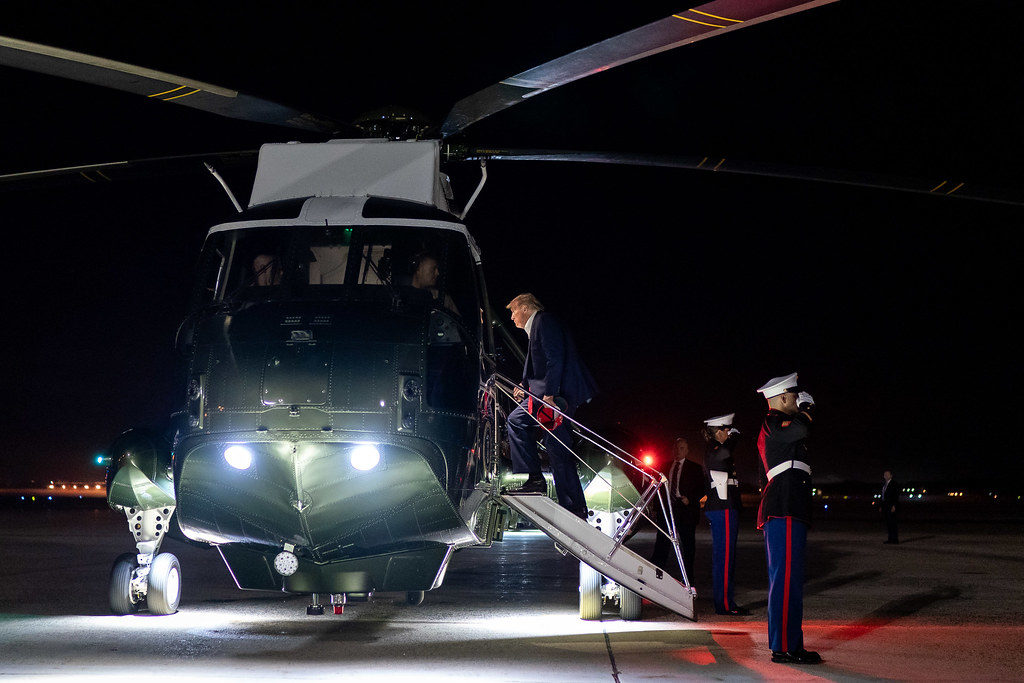 The President of the United States is going to play golf at one of his properties over the weekend and no one can make him stop.
CNBC ("Trump will not follow New Jersey coronavirus quarantine order, 'he's not a civilian,' White House says"):
The White House said Wednesday that President Donald Trump will not change his plan to travel to New Jersey this weekend despite a new order by the governor requiring visitors who have been in states with high numbers of coronavirus cases to quarantine for 14 days.

"The president of the United States is not a civilian," said White House spokesman Judd Deere, when asked about Trump's compliance with the quarantine order given his travel Tuesday to Arizona, which has seen a rise in the rate of its Covid-19 cases.

"Anyone who is in close proximity to him, including staff, guests, and press are tested for COVID-19 and confirmed to be negative," Deere said in a statement.

"With regard to Arizona, the White House followed it's COVID mitigation plan to ensure the President did not come into contact with anyone who was symptomatic or had not been tested," the spokesman added.

"Anyone traveling in support of the president this weekend will be closely monitored for symptoms and tested for COVID and therefore pose little to no risk to the local populations."

Trump is the commander in chief of the U.S. military, but he has never been a member of the military.

The president is expected to travel this weekend to his golf club in Bedminster, New Jersey. In past visits to the club, he has flown on Air Force One to airports in Newark and Morristown.
So, realistically, I think the White House is right: the President of the United States can't be legally subject to orders from state governors. The rationales offered, however, are stupid.
First, of course the President is a civilian.
Second, military personnel are, generally speaking, subject to the laws of the state in which they reside or even happen to be.
Third, while it's true that the President has access to the best medical care and has extraordinary protections for his safety, it's not true that he's safe from the disease. Indeed, the reckless rally in Tulsa has dozens of Secret Service agents under self-quarantine orders.
Via CNN's report on the matter ("Trump won't follow New Jersey quarantine mandate during upcoming trip"), we get a far better rationale:
In response, New Jersey Gov. Phil Murphy told CNN's Erin Burnett on "OutFront" Wednesday evening that "there is a carve out for essential workers, and I think by any definition the President of the United States is an essential worker."
Of course he is. Now, granted, his playing golf in New Jersey is the opposite of essential. But that's not a decision state governors get to make about a sitting President.
Beyond that, the order only applies to people coming from a handful of states with exceedingly high transmission rates. While Trump is now officially a Florida resident, surely DC (which is not on the list) is where he'd be considered coming from.