Trump Trailing Major Democratic Challengers In Pennsylvania
A new poll shows President Trump trailing several of his potential challenger in a state that was crucial to his victory in 2016.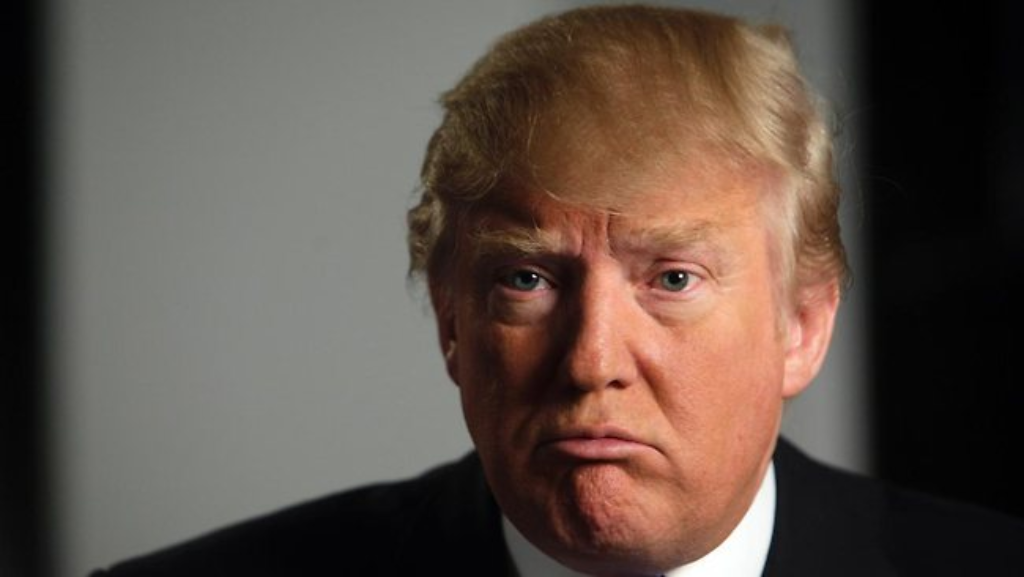 A new poll shows President Trump trailing most of the major Democratic candidates for President in a state that was crucial to his narrow Electoral College victory in 2016:
A new poll shows former Vice President Joe Biden has opened up a big lead over President Trump in Pennsylvania, a Rust Belt battleground state that will play a pivotal role in determining the outcome of the 2020 election.

A state-level survey by Quinnipiac University finds Biden at 53 percent and Trump at 42 percent in a head-to-head match-up in Pennsylvania.

Trump has a narrow 4 point advantage among male respondents, but Biden holds a 24 point lead among women — 60 percent to 36 percent. Among white voters, Biden leads 49 percent to 45 percent, but he leads among nonwhite voters by a whopping 70 percent to 27 percent.

Trump and Biden pulled at least 90 percent support from within their own parties, while the former vice president held a 14 point advantage among independents, leading 51 percent to 37 percent.

"More than half of Pennsylvania voters say they are better off financially than they were in 2016," said Mary Snow, the polling analyst for Quinnipiac University. "But the economy isn't giving President Donald Trump an edge in an early read of the very key Keystone State."

(…)


Sen. Bernie Sanders (I-Vt.) also leads in a head-to-head matchup against Trump in Pennsylvania, 50 percent to 43 percent.

Sen. Elizabeth Warren (D-Mass.) held a smaller lead over the president, 47 percent to 44 percent. Sen. Kamala Harris (D-Calif.) and Trump split in their hypothetical head-to-head contest, at 45 percent each.
Trump is essentially running even with former Rep. Beto O'Rourke (D-Texas) and South Bend, Ind., Mayor Pete Buttigieg (D).

Trump's approval rating is deep underwater in Pennsylvania — 54 percent of respondents disapprove of him while 42 percent support him.

White voters are evenly divided over the job Trump has done, but nonwhite voters disapprove by a margin of 74 percent to 23 percent. A slim majority of men approve of Trump's job performance while 62 percent of women disapprove.

Still, 54 percent of voters in the state say they're better off financially than they were in 2016. Only 21 percent said they are worse off. Seventy-one percent of Pennsylvanians describe the economy as "excellent" or "good."
The poll also found that Trump had a small lead over another potential 2016 challenger, former Congressman Beto O'Rourke. In that case, Trump gets the support of 46% of the respondents while O'Rourke got 44%. It's worth noting that this is within the margin of error for the poll, but the fact that O'Rourke is the only one of the major Democratic candidates that were included in the poll who fails to beat Trump in the Keystone State. It's also worth noting that, with the exception of Biden and Sanders, all of the other candidates leading Trump in the state are within in the margin of error for the poll. Nonetheless, the fact that they are ahead of the President in a state that will be crucial for Democrats to win in 2020 is significant even at this early date.
Pennsylvania, of course, was among three traditionally Democratic states that Trump managed to win in 2016, albeit by an exceedingly narrow margin, thus giving him the narrow Electoral College majority that put him in the Presidency. In Pennsylvania, Trump won the state by roughly 50,000 votes, which amounts to less than 1% of the total votes cast in November 2016. The fact that the President is falling behind in such a crucial state, while it comes in a poll taken some 18 months prior to Election Day 2020, is a potentially significant fact that makes it clear yet again that re-election for Trump is going to require a campaign that loses absolutely no ground from what was won in 2020. While it's true that Trump would have still won the Presidency had he lost Pennsylvania, the fact that he's behind in this state does not bode well for his ability to hold his ground in other states that were crucial to his win and could be an early sign that maintaining the Electoral College map he had in 2016 is going to be far harder than the President may be anticipating.
This new poll appears to corroborate a phenomenon I noted last week, specifically the fact that support for the President may be cratering in the Midwestern states that he needs to hold on to if he's going to win in 2016. In addition to the Keystone State, polling also shows that the President's job approval has shrunk significantly in states such as Iowa, Ohio, Wisconsin, and Michigan. At best the President can afford to lose maybe one or two of these five states and still stay above the 270 vote majority he needs in the Electoral College. If he ends up losing more than that, then he can most likely forget about winning re-election except in the unlikely event that he ends up flipping a few states that Hillary Clinton won in 2016 while at the same time losing in states he won in that election, something that from a logical point of view seems entirely unlikely.
As I said, it's early and these numbers are going to fluctuate over the next eighteen months. However, the fact that these early numbers are showing the President behind in states that he absolutely has to win in 2020 if he's going to get another four years in office is not a good sign for him or the GOP.