Trump v. Pence
An example of the contrast (Narcissist-in-chief IV).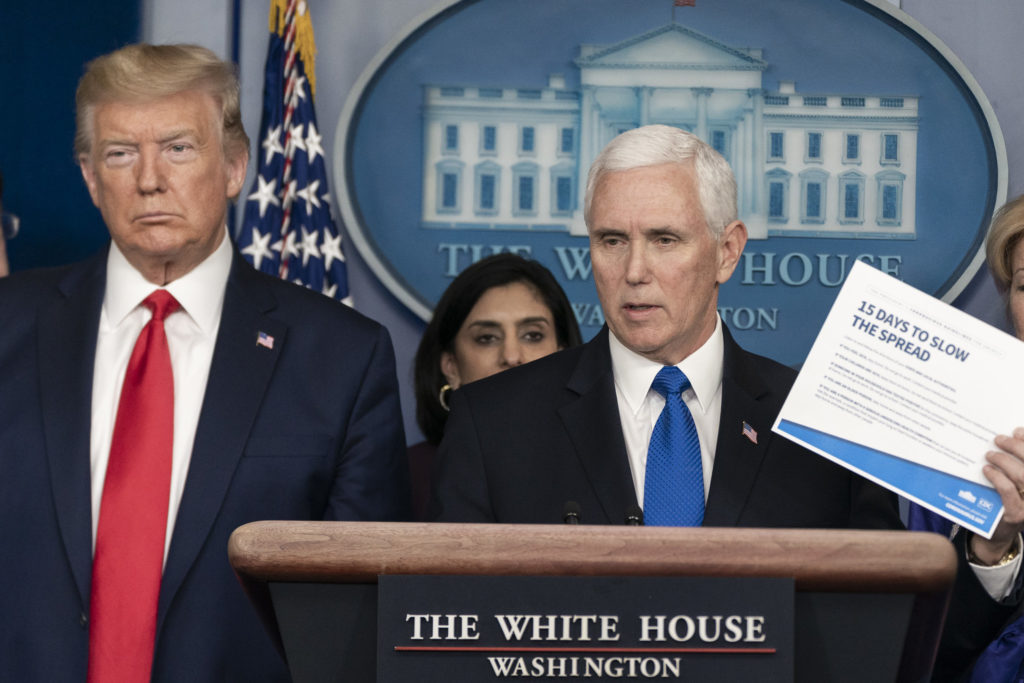 Over the last several years I have noted on occasion (I think in comments rather than in posts) that Pence would be superior to Trump as president. I have noted this and explained more than once that the reason I think this is because Pence, despite his shortcoming from my personal policy preference point of view,* would govern in a more standard way. That he would respect the basic notion of government and governance.
Despite the fact that I would have preferred someone with expertise in public health to be in charge of the administration's Covid-19 response, the reality is Pence has demonstrated basic competence in his role and has projected the bland calmness needed for such an undertaking.
One can see the contrast every time both he and Trump speak at these briefings and the clip below highlights the difference in ways that words alone can't. And yes, the video is just the two men answering the same question in very different ways and these answers, in and of themselves, tell us nothing about how efficacious either is doing their jobs away from the podium. But, I would note, what happens at the podium (especially in times like these) is very much part of the job.
So, would I be thrilled with a President Pence? In truth, no, I would not. But I would certainly prefer him to the angry, press-attacking, narcissist for whom he currently works. As I have noted before, I do not think a Pence cabinet would be filled with amateurs and interims. Those who claim he would be "just as bad" are incorrect, in my estimation and even little things like the clip illustrate this (a president who does not instinctually attack the free press would be a welcome relief, for example).
Of the many things that astound me about the clip is the fact that the question Trump was asked was an utter softball. Yet, somehow, he saw it as an attack.
---
*Try saying that five times fast!