Trump Wants to Dump Detainees in Sanctuary Cities
Stephen Miller and others wanted to punish Nancy Pelosi and other Democrats by dumping detained migrants in their districts.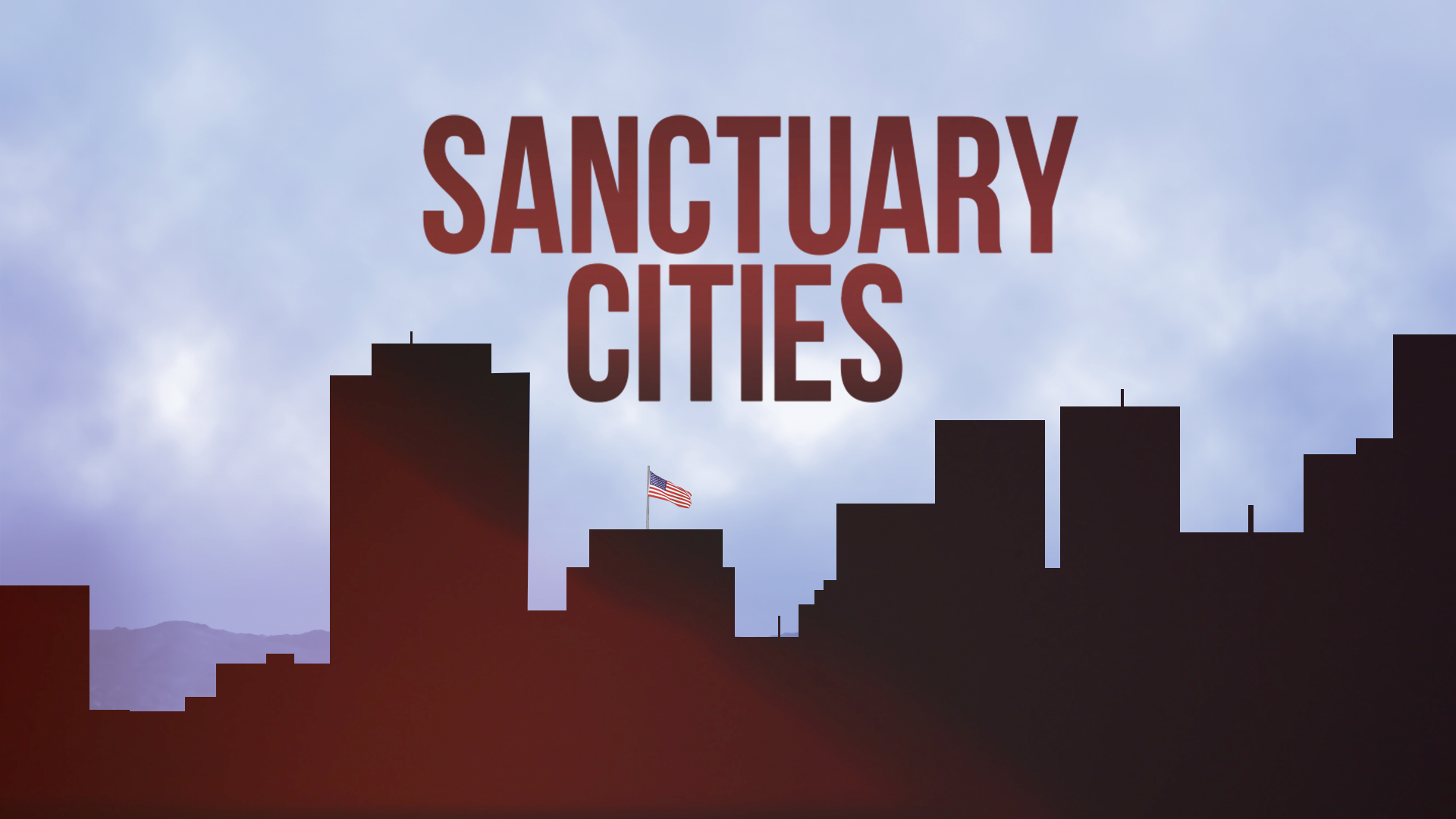 Yesterday morning, the Washington Post reported that unnamed White House officials had an ingenious solution for dealing with the problem of the massive pool of migrants under detention:
White House officials have tried to pressure U.S. immigration authorities to release detainees onto the streets of "sanctuary cities" to retaliate against President Trump's political adversaries, according to Department of Homeland Security officials and email messages reviewed by The Washington Post.


Trump administration officials have proposed transporting detained immigrants to sanctuary cities at least twice in the past six months — once in November, as a migrant caravan approached the U.S. southern border, and again in February, amid a standoff with Democrats over funding for Trump's border wall.


House Speaker Nancy Pelosi's district in San Francisco was among those the White House wanted to target, according to DHS officials. The administration also considered releasing detainees in other Democratic strongholds.

White House officials first broached the plan in a Nov. 16 email, asking officials at several agencies whether members of the caravan could be arrested at the border and then bused "to small- and mid-sized sanctuary cities," places where local authorities have refused to hand over illegal immigrants for deportation.

The White House told U.S. Immigration and Customs Enforcement that the plan was intended to alleviate a shortage of detention space but also served to send a message to Democrats. The attempt at political retribution raised alarm within ICE, with a top official responding that it was rife with budgetary and liability concerns, and noting that "there are PR risks as well."


After the White House pressed again in February, ICE's legal department rejected the idea as inappropriate and rebuffed the administration.

A White House official and a spokesman for DHS sent nearly identical statements to The Post on Thursday, indicating that the proposal is no longer under consideration.

"This was just a suggestion that was floated and rejected, which ended any further discussion," the White House statement said.

Washington Post, "White House proposed releasing immigrant detainees in sanctuary cities, targeting political foes"
The suggestion is simultaneously diabolical and comical. One can imagine a crazy uncle hatching such a scheme. Why, if that Nancy Pelosi likes these migrants so much, we'll just send them to her!
It stops being funny, of course, when you consider this was an actual policy proposal that went from wry office humor to actual written instructions sent out to agencies from the highest levels of our government. Twice!
I suppose we should be relieved that ICE lawyers pushed back and the White House listened.
Pelosi's office had the right response:
"The extent of this administration's cynicism and cruelty cannot be overstated," said Pelosi spokeswoman Ashley Etienne. "Using human beings — including little children — as pawns in their warped game to perpetuate fear and demonize immigrants is despicable."
Only very deep into the piece do we get this:
Senior Trump adviser Stephen Miller discussed the proposal with ICE, according to two DHS officials. Matthew Albence, who is ICE's acting deputy director, immediately questioned the proposal in November.

Albence declined to comment but issued a statement through a spokesman acknowledging there was a discussion about the proposal.
"As the Acting Deputy I was not pressured by anyone at the White House on this issue. I was asked my opinion and provided it and my advice was heeded," the statement said.


DHS officials said the proposal resurfaced during the shutdown talks three months later, when Albence brought ICE attorneys into the discussion, seeking the legal review that ultimately doomed the proposal.
Miller declined to comment. His name did not appear on any of the documents reviewed by The Post. But as he is White House senior adviser on immigration policy, officials at ICE understood that he was pressing the plan.
I wouldn't be the least bit surprised if this were Miller's brainchild.
Deeper still into the piece we get this:
The White House proposal reached ICE first in November as a highly publicized migrant caravan was approaching the United States. May Davis, deputy assistant to the president and deputy White House policy coordinator, wrote to officials with U.S. Customs and Border Protection, ICE and the Department of Homeland Security with the subject line: "Sanctuary City Proposal."


"The idea has been raised by 1-2 principals that, if we are unable to build sufficient temporary housing, that caravan members be bussed to small- and mid-sized sanctuary cities," Davis wrote, seeking responses to the idea's operational and legal viability. "There is NOT a White House decision on this."


Albence replied that such a plan "would create an unnecessary operational burden" on an already strained organization and raised concerns about its appropriateness, writing: "Not sure how paying to transport aliens to another location to release them — when they can be released on the spot — is a justified expenditure. Not to mention the liability should there be an accident along the way."
This ws simultaneously comforting and disturbing. On the one hand, while one could easily imagine President Trump thinking this was a great idea, it wasn't an order from on high or even a consensus policy proposal. On the other, it means that people at high levels in the administration feel free to send out legally dubious, politically charged schemes for agency action without subjecting them to a vetting process. And it's not great, either, that ICE's basis for rejection wasn't so much on moral or legal grounds but that it would be expensive and manpower-intensive to carry it out.
Alas, it got much worse.
Rather than dismissing the report as an overblown treatment of a bad idea way down in chain of command, President Trump responded by tweeting this out:
WaPo issued a new report yesterday evening:
President Trump moved aggressively Friday to take ownership of an internal White House plan to release immigrant detainees into "sanctuary cities" that his aides had sought to minimize a day earlier by saying it was shelved months ago after only informal consideration.
Directly contradicting his staff, Trump declared in a tweet that he was giving the plan "strong considerations," and, at an event later in the day, sarcastically challenged Democrats in liberal jurisdictions to accept the immigrants with "open arms."

The president said that if Congress refuses to change immigration laws to allow his administration to more quickly deport a surge of asylum-seeking Central American families, "we'll bring — I call them the 'illegals' because they enter the country illegally — to sanctuary cities and areas and let those particular areas take care of it."

Specifically referring to California Gov. Gavin Newsom (D) and House Speaker Nancy Pelosi (D-Calif.), Trump added: "California is always saying, 'We want more people.' We can give them a lot. We can give them an unlimited supply. Let's see if they're so happy."

Since 1989, San Francisco has had policies aimed at limiting municipal cooperation with federal immigration authorities in certain cases, and California in 2017 adopted a "sanctuary state" law that implemented similar restrictions.


Trump's comments capped a frenzied two-week period during which the president threatened to close the U.S. border with Mexico, only to pull back amid warnings that such a move would deeply harm the economy. He then embarked on an overhaul of the leadership of the Department of Homeland Security that included the removal of Kirstjen Nielsen as secretary and a promise to staff the agency with people who would take a "tougher" approach on immigration.

WaPo, "Trump says he is giving 'strong considerations' to releasing immigrant detainees in 'sanctuary cities'"
It's remarkable, indeed, to react to a report that your administration was considering doing something cruel, stupid, and illegal and then double down on what an intriguing idea it is.
Columnist Karen Tumulty is not amused.
Lily Tomlin had it right. No matter how cynical you become, it's never enough to keep up.

[…]

There are sensible, effective steps to be taken, some of which have been pointed out on the Post editorial page.The longer-term one would be addressing the conditions that are driving migrants to leave their home countries in the first place. Instead, the Trump administration has reduced foreign aid, and threatened to cut it off entirely if the governments of crime-ridden Guatemala, Honduras and El Salvador continue to, in Trump's words, "allow their citizens" to leave for the United States.


More immediately, what is needed are hundreds more immigration judges to deal with a historically high backlog of around 800,000 cases, to determine which should be justifiably regarded as meriting asylum. Also badly needed are expanding the detention centers that currently exist and making them more suitable for families.


But instead, Trump is reported to be considering reinstating some version of the family-separation policy that he had to reverse last year, and now, we learn, has been dreaming up more barbaric schemes. What comes next for these families might be even more horrifying than what we have seen.

Opinion: "The Trump White House sets a new standard for cynicism and callousness"
It's almost as though the cruelty were the point.