Trump's Approval Among Republicans Rises After Racist Tweets
Well, maybe.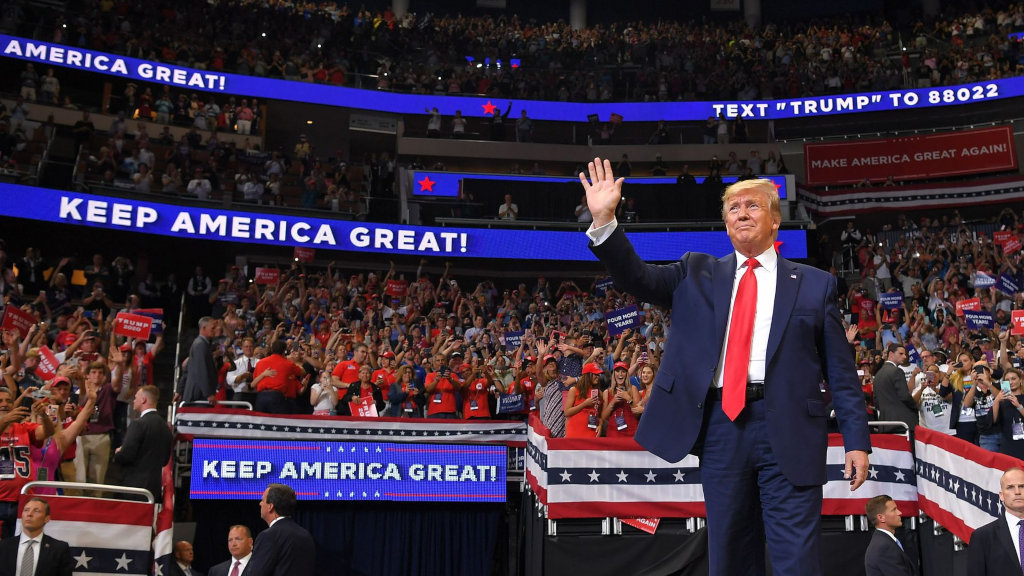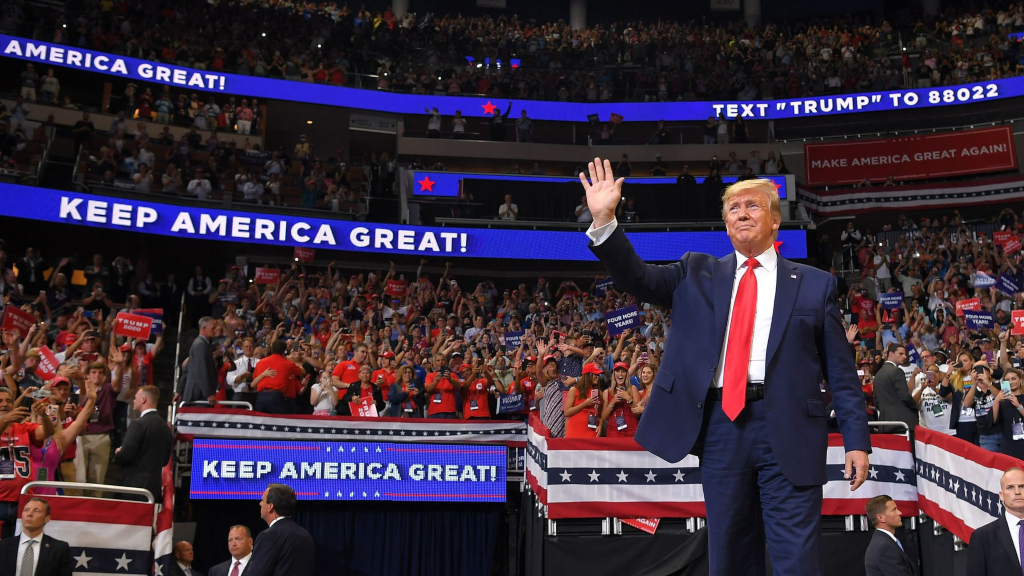 A depressing headline from Reuters: "Republican support for Trump rises after racially charged tweets: Reuters/Ipsos poll."
Support for U.S. President Donald Trump increased slightly among Republicans after he lashed out on Twitter over the weekend in a racially charged attack on four minority Democratic congresswomen, a Reuters/Ipsos public opinion poll shows.

The national survey, conducted on Monday and Tuesday after Trump told the lawmakers they should "go back and help fix the totally broken and crime infested places from which they came," showed his net approval among members of his Republican Party rose by 5 percentage points to 72%, compared with a similar poll that ran last week.

Trump, who is seeking re-election next year, has lost support, however, with Democrats and independents since the Sunday tweetstorm.
Among independents, about three out of 10 said they approved of Trump, down from four out of 10 a week ago. His net approval – the percentage who approve minus the percentage who disapprove – dropped by 2 points among Democrats in the poll.

Trump's overall approval remained unchanged over the past week. According to the poll, 41% of the U.S. public said they approved of his performance in office, while 55% disapproved.
At this point, the results aren't shocking. A combination of blatant racism, xenophobia, and "owning the libs" has become part and parcel of Republicanism is central to Trump's brand.
Still, this is one poll. An online poll with "a credibility interval, a measure of precision, of 3 percentage points for the entire group and 5 points for Democrats or Republicans." So, the fluctuation in Republican and Democratic approval since the previous Reuters/Ipsos poll could theoretically be random.
The poll hasn't yet been added to the RealClearPolitics average and there are no other surveys conducted since the remarks to compare to look for a trend. Ditto FiveThirtyEight.
So, at this point, we really don't know what impact, if any, Trump's racist attacks against "The Squad" had on his approval ratings. Given how on-brand they were, I'd be surprised if they have any lasting impact. The racism is just baked in at this point.