Trump's Atypical COVID Care
The President is not like other people.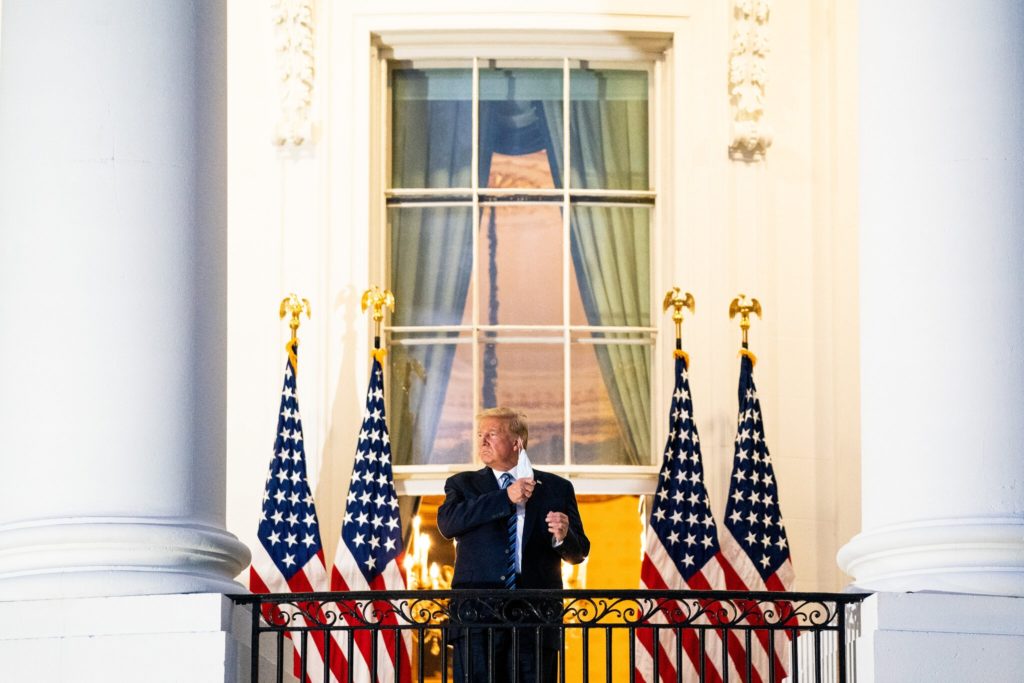 Reporters Julie Bosman, Sarah Mervosh, Amy Harmon and Nicholas Bogel-Burroughs of the New York Times remind us that "Most Patients' Covid-19 Care Bears Little Resemblance to Trump's."
While this would seem obvious, I've actually seen well-educated Trump supporters on my Facebook feed arguing that, because Trump—a visibly unfit 74-year-old who doesn't exercise or eat well—bounced back so quickly, it proves that the virus really isn't that bad and we should throw away our masks. But, as the report notes, Trump is a really poor example.
It began, as these things often do, with a serious of anecdotes of ordinary Americans who have either suffered with the disease or lost loved ones, many of whom are furious at Trump's continued downplaying of the threat. But, eventually, it gets to the headline subject:
Nothing about the medical care that presidents receive is typical.

The coronavirus is no different: From the beginning, Mr. Trump's experience has stood in stark contrast to that of everyday Americans who have also contracted the virus. He so far seems to have benefited not only from power, money and access to first-class medical treatment, but also from the timing of his illness. He caught the virus seven months into the pandemic, after the country built up supplies and doctors honed their understanding of the disease.

After Mr. Trump's close adviser Hope Hicks tested positive, the president and the first lady were able to get tested and learn their results within hours, an experience shared by few Americans.

[…]

Mr. Trump also has had access to therapies available to few of his constituents. One of his treatments, the steroid dexamethasone, was not used widely to treat coronavirus patients at the beginning of the pandemic and was not adopted by some hospital officials in the United States until as recently as this summer.
We have had a handful of COVID scares at the university but have, thanks to pretty rigorous measures to contain spreads, no mass contagion. But even field grade military officers in the national capital region—within driving distance of Walter Reed, no less—don't have instant access to rapid testing.
When someone either has symptoms are has come into contact with someone suspected of having COVID, we have them immediately self-isolate and report it so that we can do contact tracing and isolate others. It's inefficient but prudent.
Our students, faculty, and staff are much better off than the average American in terms of income, education, health insurance coverage, and access to top-notch facilities. None of us have anything remotely resembling the access to care that Trump received.
None of us begrudge the head of state going to the front of the line. The office is that important, regardless of what one thinks of the man holding it. But it's outrageous that he keeps downplaying a disease that could well have killed him if not for the extraordinary care his office affords him—all while his epically poor leadership his led to untold needless deaths of the citizens he's sworn to protect.