Trump's Military Parade To Cost At Least $12,000,000
Donald Trump's military parade will cost roughly the same as military exercises in South Korea he has previously called "tremendously expensive."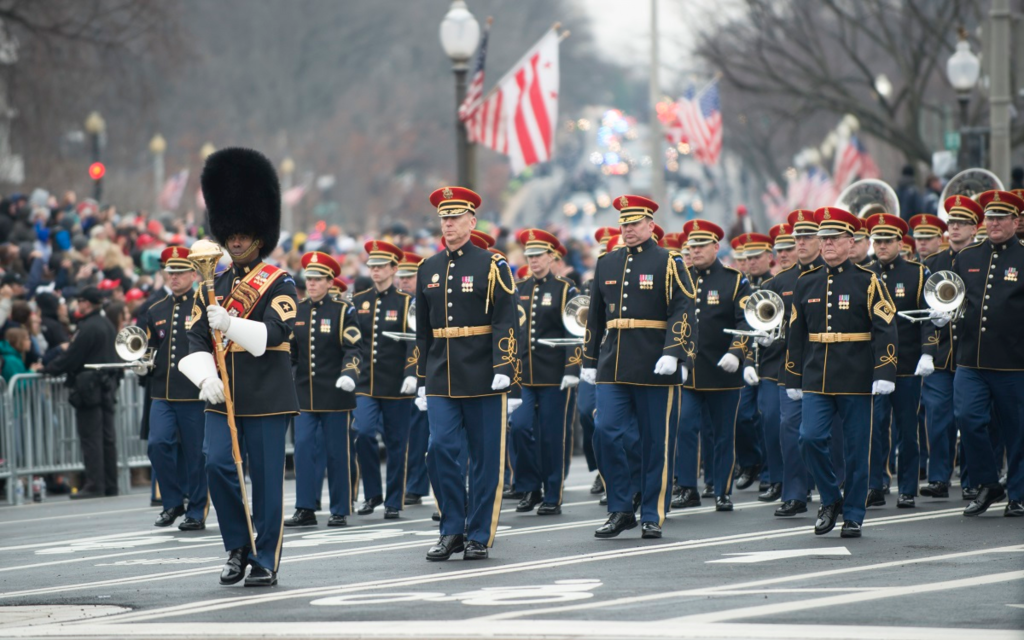 CNN is reporting that Donald Trump's military parade, which will apparently take place on Veterans Day in November, will end up costing as much as the military exercises with South Korea which he recently called "tremendously expensive": 
President Donald Trump's military parade in DC is likely to cost nearly as much as the now canceled military exercise with South Korea that Trump called "tremendously expensive" and said cost "a fortune," three US defense officials tell CNN.

The parade, which is now scheduled to take place on November 10, is currently estimated to cost approximately $12 million, the officials said. One official called the number "a planning figure," saying cost estimates could still change as planning develops.

"We save a fortune by not doing war games, as long as we are negotiating in good faith – which both sides are!" Trump tweeted in June following his meeting with North Korean leader Kim Jong Un in Singapore.

North Korea had long sought an end to the exercises, which it says are provocative. US military leaders have said the exercises are necessary to maintain the readiness of US troops in South Korea.

Pentagon spokesman Col. Rob Manning told reporters earlier this month that the now-cancelled US-South Korea Freedom Guardian Exercise was estimated to cost approximately $14 million.
This military parade, which apparently became a focus for the President last year when he spent Bastille Day in France with French President Emmanuel Macron and witnessed the parade that French military forces engage in through the streets of Paris. According to several reports, Trump said at the time that he wanted a similar parade in the United States and apparently kept hounding his aides and military advisers to put together a proposal for such an event. The current cost estimate is lower than the $30,000,000 estimate that was issued back in February, but that is apparently due to the fact that the current plan no longer includes plans to have heavy military equipment such as tanks, troop transports, and missile batteries, join the parade route much like they had during the parade that occurred in the nation's capital in 1991 in the wake of the Persian Gulf War. In any case, in March it was confirmed that a parade of some kind was indeed going forward and that it would be focused at least in part on marking the 100th anniversary of the end of World War One, which comes this year on November 11th which, of course, is celebrated as Veteran's Day here in the United States. One can't help but think, though, that Trump is going to make it all about him.
In any case, one can't help but wonder how it is that $14,000,000 for military exercises designed to ensure that American and South Korean forces are prepared for any potential conflict in one of the world's hotspots is "tremendously expensive" while $12,000,000 for what essentially amounts to a parade designed largely for the purpose of stroking the ego of the President of the United States is not.