Trump's Polling in Perspective
While significantly more Americans disapprove of his job performance than approve, recovery is still possible.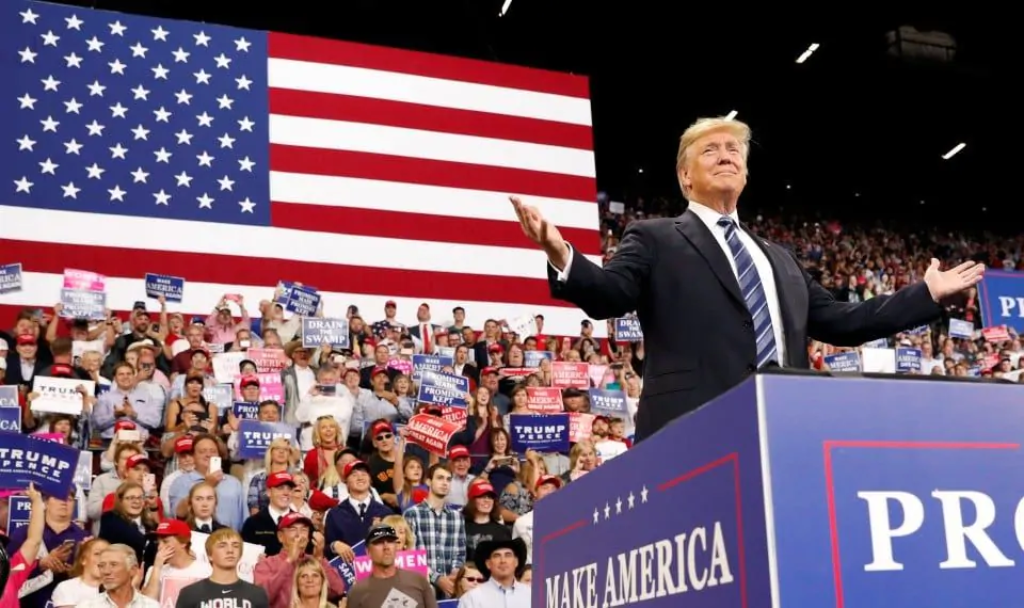 Paul Brandus puts President Trump's current approval ratings into historical context:
(Brandus excludes Gerald Ford from the list because Trump has now been in office longer than Ford. The same will be true of Kennedy come November 23.)
The only recent President doing worse at this juncture, then, was Jimmy Carter—who went on to lose in an Electoral College landslide to Ronald Reagan (44 states, 489 Electors to 6+DC and 49).
Still, he's roughly 4 points below where Ronald Reagan, Bill Clinton, and Barack Obama, all of whom went on to rather handy victories, were. Indeed, Reagan won in an even bigger landslide.
Regular readers will know that I think Trump is a far inferior President, candidate, and human being than any of those four. And the fact that he's been underwater—having higher unfavorables than favorables—for all but a brief honeymoon at the start of his presidency puts him in a unique category.