Trying to State the Texas Jobs Issue as Simply as Possible
What's the bottom line in the Texas jobs discussion?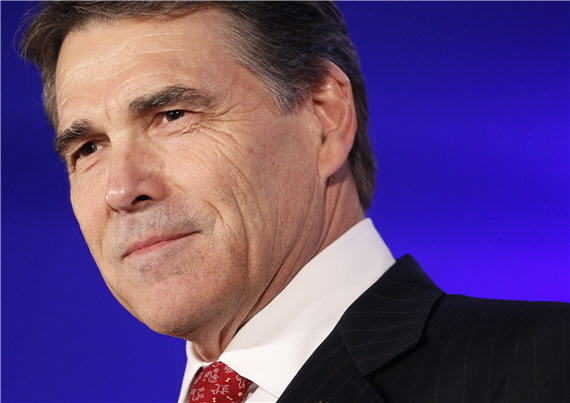 Much of the discussion flying about on the issue of jobs in Texas appears to missing the fundamental point, which boils down to this:  does Texas provide a model that could be replicated at the national level?
This strikes as a reasonable question that is not ideological in orientation nor does it comment on Perry's suitability for nomination (although the answer to the question does help or hinder him, politically speaking).  However, I have noted in the comments on previous posts on this topic that many have already picked their sides and really are not interested in asking serious questions with serious answers.
If there is a model in Texas that is actually exportable to a national policy, I am more than pleased to hear about it, given the clear need for employment in this country.
However, if the "Texas Miracle" is not an actual model (or, for that matter, even a miracle), then that is important to understand as well.
The best interpretation of the Texas jobs situation is that because it is a low tax, low regulation state (Perry's fundamental claim)  it has therefore been able to attract companies to move from other states to Texas.  It is also true that Texas has relatively low cost of living as a general proposition (certainly better than places like California or New York).  Lower cost of living means that a company can pay less than it would have elsewhere.  There is a positive business climate in Texas (and I certainly have never argued otherwise).
This raises a question, however:  is the process described above what has actually happened?  My initial predilection was to assume that a lot of what has happened in Texas jobs-wise was similar to what I saw when I lived in Austin in the 1990s:  the relocation of businesses from more expensive states (e.g., California) to less expensive Texas.  There were a number of high tech firms that relocated to Austin from Silicon Valley during that time, for example (and indeed, as a side note, this basic dynamic has been going on for over two decades, so the degree to which Perry can claim special credit is dubious).
Ok, so the issue becomes twofold:  1)  is that what has been happening of late? and 2) if so, is this a viable national model in some way?
Let's hold off on the first question and assume for the sake of argument that low-tax, low-regulation Texas is siphoning jobs from elsewhere in the country:  is that something that can be used as a national jobs policy?  Clearly, it cannot.
To wit:  the US economy's ability to play that game on the international stage is quite different than it is for a state to play within the confines of the US.  A very simple observation:  on the international stage we already know that for many manufacturing jobs the US does not have comparative advantage in terms of wages.  The only way, for example, to lure textile plants back from El Salvador, or to bring iPhone assembly (or any number of other examples) from China to the US would be via highly depressed wages and/or far higher prices for consumer goods (among other issues).  This is not going to happen (nor would we want it to).  As such, I am not sure what the Texas Model tells us in terms of job creation.
But let's go back to the first question:  are we seeing a substantial number of businesses moving to Texas and is that where the new jobs are coming from?  A piece in the Atlantic would suggest that perhaps this is less the case than I (and others) are assuming.  To dovetail with some data I noted the other day, Derek Thompson notes (see graph below) that the largest areas of job growth in Texas are largely in areas like government and education/health services–jobs linked to population growth, not a new and unique economic engine.  This is because as your population grows, you need more teachers (for example) and hence you get job growth in the education sector.  To quote again from the WSJ, "Employment in the state's public sector has jumped 19% since 2000, compared with a 9% rise in the private sector."   In other words, the lion's share of the job creation in the state has been government jobs.  And yet, somehow I do not think that what Perry is preaching from the campaign stump is that he wants to go to Washington to hire more government employees (indeed, he is saying no such thing).
If you go over to the piece as linked above, you will see that the general jobs profile of Texas and the US are actually quite similar, with the main exception of Texas growing in government employees (while the country as a whole is shrinking in that sector) as well as in "leisure and hospitality" with some small growth in "other services" and "professional and business services."
Let me be clear:  I agree that the Texas economy has been healthier than some other parts of our economy.  I just am not seeing some unique policy in operation there, but I am especially not seeing something that would work on the national level.  As such, I am not sure Perry can legitimately claim to have the solution to the country's job problems (at least not based on the claim that if the US does what Texas has done, then there will be more jobs).
A concluding thought on the notion that taking Texas' policies and moving them to the other 49 states:  that isn't something that the President of the United States can do in any event, so it becomes increasing unclear what Perry is actually offering.