TSA Hits the Road
The TSA is deploying VIPR units to weigh stations and bus stations in TN.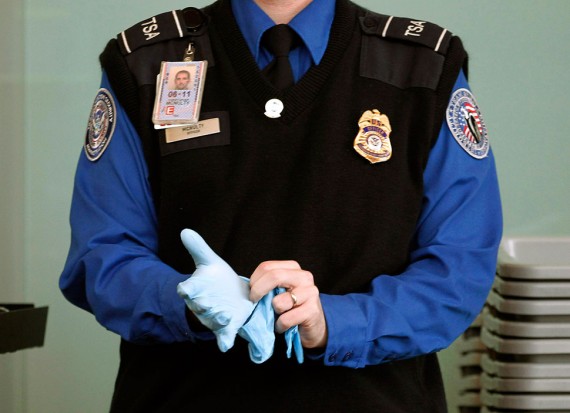 Via WTVF in Nashville:  Tennessee Becomes First State To Fight Terrorism Statewide.
The headline itself is absurd.  Is there a terrorism problem in Tennessee?  Further, the issue is not a question of fighting terrorism, it is simply a case of increasing certain security measures.  Indeed, more than fighting terrorism this is simply increasing the amount of security that law-abiding residents are having to face.
Specifically, the policy is as follows:
You're probably used to seeing TSA's signature blue uniforms at the airport, but now agents are hitting the interstates to fight terrorism with Visible Intermodal Prevention and Response (VIPR).

[…]

Tuesday Tennessee was first to deploy VIPR simultaneously at five weigh stations and two bus stations across the state.

Agents are recruiting truck drivers, like Rudy Gonzales, into the First Observer Highway Security Program to say something if they see something.
This smacks of bureaucratic creep, not a reasoned, systematic attempt at law enforcement/anti-terrorism policy.  Why Tennessee?  Why only seven deployments?  Why a heavy emphasis on weigh stations?
Basically it seems that the main policy initiative is trying to get truck drivers to act as eyes and ears of law enforcement.  I am not exactly sure, however, what they are supposed to be looking for.
Indeed, the one example given in the piece is hardly compelling:
The random inspections really aren't any more thorough than normal, according to Tennessee Highway Patrol Colonel Tracy Trott who says paying attention to details can make a difference. Trott pointed out it was an Oklahoma state trooper who stopped Timothy McVeigh for not having a license plate after the Oklahoma City bombing in the early 1990s.
First, if the inspections aren't all the different than normal, why spend the extra money on them (as deploying TSA isn't without cost).  Second, if the best example that can be given is one that is both a) over a decade and a half old, and b) one not of terrorism prevention, but of one of post-attack apprehension, then I am not sure how it helps illustrate the need for TSA and deputized (so to speak) truck drivers to patrol America's weigh stations and interstates.
All of this sound like a production of Security Theater Hits the Road.   Which means:  more cost and more hassle for the law-abiding with a marginal, at best, increase in actual security.
h/t:  Alex Knapp's FB feed.