U.S. Abandoning Plans For Residual Force In Iraq?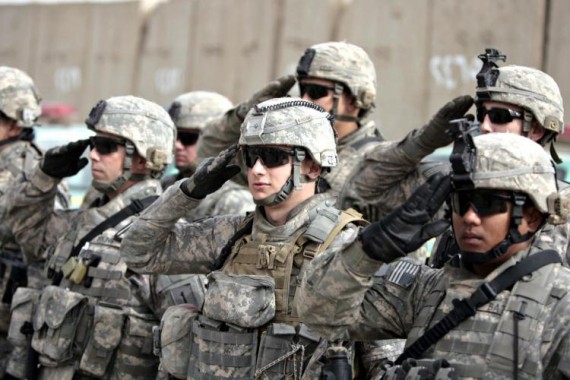 Some reports today seem to indicate that the United States is abandoning plans to keep a contingent of military forces in Iraq past the December 31st expiration of the current Status of Forces Agreement:
BAGHDAD—The Obama administration is abandoning plans to keep U.S. troops in Iraq past a year-end withdrawal deadline.

A senior administration official in Washington confirmed Saturday that all American troops will leave except for about 160 troops attached to the U.S. Embassy. The Pentagon had considered leaving up to 5,000 troops to train security forces and hinder Iranian influence.
That report was seemingly confirmed by The New York Times this morning:
BAGHDAD — An Obama administration proposal to keep a few thousand American troops here after the end of the year to train the Iraqi military is being scaled back, as the administration has concluded that the Iraqi Parliament would not give the troops legal protection, two American officials said on Saturday.

Both countries are still discussing whether to keep some trainers in Iraq, although the number of troops is most likely to be far less than the 3,000 to 5,000 that the administration had discussed with Iraqi leaders, one of the American officials said, speaking on condition of anonymity because of the continuing negotiations.

The officials said the administration's plans changed in recent weeks as it became clear that the Iraqi Parliament would not give legal immunity to the American troops, something the Pentagon had insisted would be needed if troops were to continue to operate here.

Two weeks ago, the leaders of the Iraqi political blocs said they wanted American troops to remain to train the Iraqi military after the year's end, but would not provide them legal protections.
Given the political climate in Iraq, not the least including Prime Minister al-Malaki's decision to cozy up to the Iranians and the Syrians, the lack of legal protections for American troops would strike me as a deal breaker, even there supposed to be there solely for training purposes. The White House is denying the reports that came out last night, for reasons that would seem to be obvious even if a final decision has been made at this point. Nonetheless, it would seem that the plan to keep thousands of troops in Iraq past December 31, 2011 is being heavily modified at least, and perhaps abandoned completely.