U.S. Aid Will Flow To Egypt Despite Coup, Because We Won't Call It A Coup
Not surprisingly, the United States is not going to place aid to Egypt's military in legal jeopardy by calling this month's events a coup.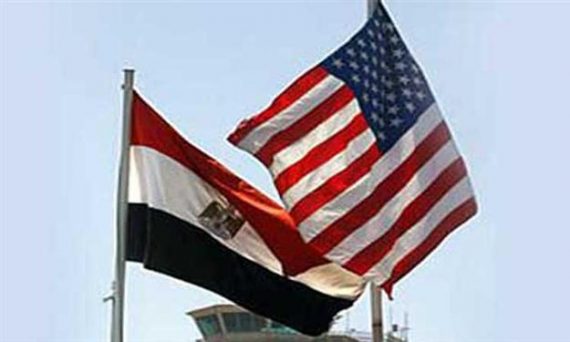 As expected, the Obama Administration is taken the position that military and other aid can continue flowing to Egypt despite the fact that the military overthrew the nation's civilian government earlier this month:
WASHINGTON — The Obama administration has concluded it is not legally required to determine whether the Egyptian military engineered a coup d'état in ousting President Mohamed Morsi, a senior administration official said Thursday, a finding that will allow it to continue to funnel $1.5 billion in American aid to Egypt each year.

The legal opinion, submitted to the White House by lawyers from the State Department and other agencies, amounts to an escape hatch for President Obama and his advisers, who had concluded that cutting off financial assistance could destabilize Egypt at an already fragile moment and would pose a threat to neighbors like Israel.

The senior official did not describe the legal reasoning behind the finding, saying only, "The law does not require us to make a formal determination as to whether a coup took place, and it is not in our national interest to make such a determination."

"We will not say it was a coup, we will not say it was not a coup, we will just not say," the official said.

News of the administration's legal determination began circulating on Capitol Hill after a deputy secretary of state, William J. Burns, briefed House and Senate members in closed-door sessions earlier on Thursday.

The White House said it would continue to use financial aid as a lever to pressure Egypt's new government to move swiftly with a democratic transition. On Wednesday, the Pentagon delayed the shipment of four F-16 fighter jets to the Egyptian Air Force to signal the administration's displeasure with the chaotic situation in Egypt.

Such case-by-case decisions, the official said, would be the model for how the United States disbursed aid in the coming months. The administration might also "reprogram" assistance to promote a transition, said the official, who spoke on the condition of anonymity to discuss the White House's internal deliberations.

"We will work with the Congress to determine how best to continue assistance to Egypt in a manner that encourages Egypt's interim government to quickly and responsibly transition back to a stable, democratic, inclusive, civilian-led government that addresses the needs and respects the rights and freedoms of all its people," the official said.
As I said when this issue first came up, it was clear from the beginning that the United States was not going to take any of the steps that would require it to label what happened in Egypt a "coup":
[I]n the end whether what happened in the Egypt last week meets the classical or, more importantly statutory definition of a coup, doesn't really matter. When Hosni Mubarak was forced from office in February 2011, it was largely due to pressure from the military leadership that had served under him, and that leadership continued to serve as Egypt's de facto rulers for more than a year until being replaced by Morsi and the rest of the civilian leadership just over a year ago. There was no determination at that point that a military coup had taken place, and the aid from Washington to the Egyptian military continued to flow. I suspect that the exact same thing will happen this time around.

(…)

It's entirely cynical, of course, but then there's a lot of that going on in Washington in general and foreign relations in particular. In this case, it's simply inconceivable that the U.S. is going to give up the leverage that continued aid to the Egyptian military supposedly gives us.
There are simply too many interests at stake for the Administration to have allowed a technicality to cut off aid to Egypt. Yes, we did halt, at least temporarily, the delivery of four out of a total of 20 F-16s that Egypt had ordered back in 2009, but that halt looks for all the world to be a temporary one designed to "send a message" to the Egyptian military. Given this announcement, though, it seems pretty clear that the message is being delivered with a wink and a nod, and an assurance that the overall $1.5 billion in military aid that the United States sends to Egypt every year isn't really in danger at all. And that's absolutely no surprise.