U.S. Navy Bans Smoking On Submarines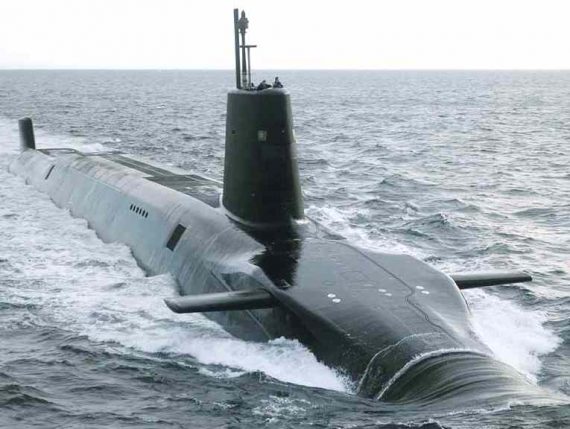 You won't be able to light up below the surface any more:
WASHINGTON — The smoking lamp is going out all across the Navy's submarine fleet, where the mission to "run silent, run deep" now will be carried out by sailors ordered to run undersea operations without cigarettes, cigars or pipes.

This is the latest front in the long war against tobacco declared by the Pentagon and the Department of Veterans Affairs. Their programs to help military personnel kick the smoking habit are intended to protect the health of the current force — and to save the government hundreds of millions of dollars a year in health care costs for those who have served, and smoked, in uniform.

The Navy is cognizant that military service is stressful, especially in long and lonely deployments under the sea. Everybody is aware that smoking is a legal, if harmful, stress reliever.

So the Navy banned smoking aboard submarines not with the stated purpose of curing the smokers, but of protecting nonsmoking submarine crew members from the threat of heart and lung disease from secondhand smoke.

"Recent testing has proven that, despite our atmosphere purification technology, there are unacceptable levels of secondhand smoke in the atmosphere of a submerged submarine," said Vice Adm. John J. Donnelly, commander of submarine forces. "The only way to eliminate risk to our nonsmoking sailors is to stop smoking aboard our submarines."

The Navy did not order its submariners to quit cold turkey. For the 5,000 sailors who admitted to being smokers among the submarine fleet's 13,000 crew members — that is just shy of 40 percent — the ban goes into effect at the end of the year.

In the meantime, a senior petty officer aboard each hunter-killer submarine and each nuclear ballistic missile boat will serve as a "smoking cessation coordinator," helping sailors wean themselves off the habit through discipline — and a ready supply of nicotine gum, nicotine patches and other replacement therapies.

There are no plans to impose a "smokeless Navy." Aboard surface warships, smoking is allowed in specially designated — and open — areas. Across the Navy, those who wish to quit smoking can attend classroom programs. And in many Navy and Marine Corps locations, those wishing to quit can receive help from physicians, dentists and pharmacists during a health care visit.
This story caught my attention largely because I would have assumed that smoking would have already been banned on submarines to begin with, not so much because of the health issues but because of the safety risks posed by fires in enclosed tubes under the sea.
Any submariners out there have a comment ?