U.S. Population Distribution 1900 to 2060
Mark Perry has posted this interesting animated GIF file showing the distribution of the U.S. population by age from 1900 through, based on current projections, 2060: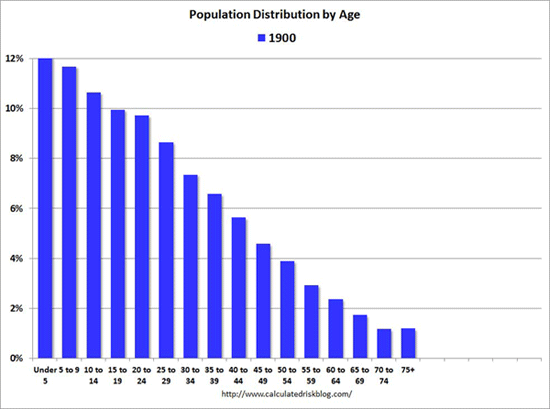 As you watch the animation you can clearly see the impact of factors such as the increase in the quality of health care, longer life expectancy, the aging of the baby boomers, and the decline in family size. With specific reference to the baby boomers, you can see that segment of the population explode onto the scene, age, and then slowly die off. By the time you get to 2040, most of the baby boom is long gone and the under 40 cohort once again starts to become the largest segment of the population.