UK Retaliates for Russian Nerve Agent Attack
Theresa May has expelled 23 Russian diplomats and convened the North Atlantic Council.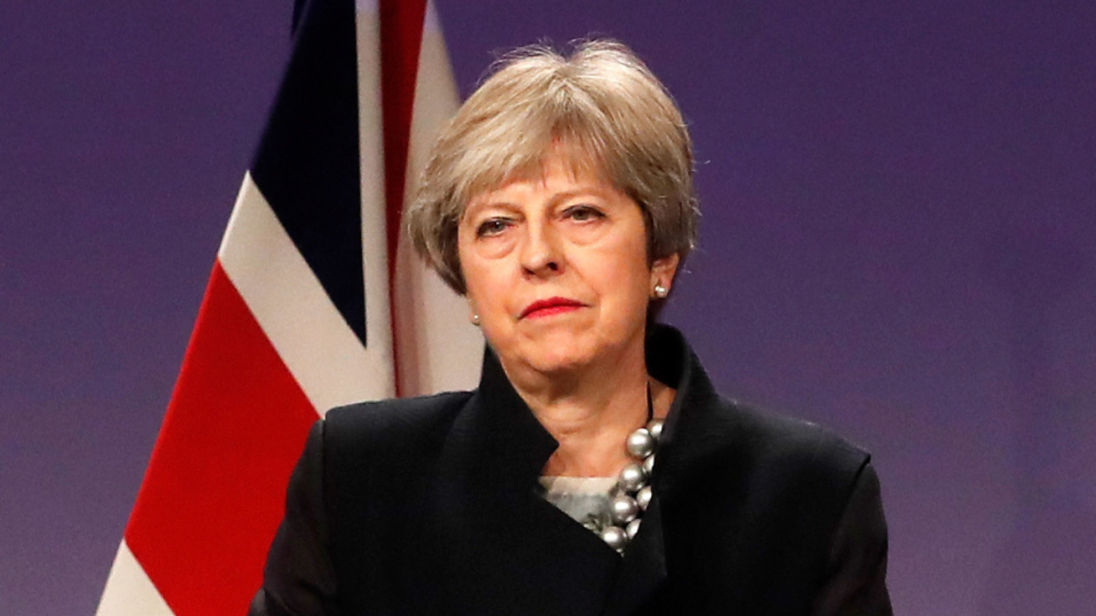 Theresa May has struck back.
BBC ("UK to expel 23 Russian diplomats"):
The UK will expel 23 Russian diplomats after Moscow refused to explain how a Russian-made nerve agent was used on a former spy in Salisbury, the PM says.

Theresa May said the diplomats, who have a week to leave, were identified as "undeclared intelligence officers".

She also revoked an invitation to Russia's foreign minister, and said the Royal Family would not attend the Fifa World Cup later this year.

Russia denies being involved in the attempted murder of Sergei Skripal.

It refused to meet Mrs May's midnight deadline to co-operate in the case, prompting Mrs May to announce a series of measures intended to send a "clear message" to Russia.

Among them are plans to:

Expel 23 diplomats – who have one week to leave
Increase checks on private flights, customs and freight
Freeze Russian state assets where there is evidence they may be used to threaten the life or property of UK nationals or residents
Ministers and Royal Family to boycott the Fifa World Cup in Russia later this year
Suspend all planned high level bi-lateral contacts between the UK and Russia

Mrs May told MPs that Russia had provided "no explanation" as to how the nerve agent came to be used in the UK, describing Moscow's response as one of "sarcasm, contempt and defiance".

The PM, who was earlier briefed by senior intelligence chiefs in Downing Street, added there was "no alternative conclusion other than that the Russian state was culpable" for the attempted murder of Mr Skripal and his daughter.
Julia Ioffe, who previously covered Russia for The New Yorker and Foreign Policy, tweets, "On vacation with three other former Moscow correspondents. Four jaws dropped at the news of May's retaliatory measures. This is, as they say, a BFD."
Deborah Haynes, defense editor for the Times of London, tweets, "North Atlantic Council of @NATO will meet for a consecutive day tomorrow, PM says. This is a clear indication of gravity with which allies are treating Russia's attack on UK using chemical weapons."
As I noted yesterday, the combination of the Russian veto at the UN Security Council and President Trump's constant kowtowing to Vladimir Putin likely preclude very strong measures at the international level. Still, I'd expect at the very least other European nations to back May's play here. In a more normal administration, I'd expect the United States to do likewise.
This event isn't the start of World War III. Nor should it be. But it's past time for pretending Putin's Russia is a member in good standing of the international community. Sadly, the United States is not going to be leading the effort to rein them in.
UPDATE: Former Texas Senator Kay Bailey Hutchinson, our NATO ambassador, tweeted out a link to this statement by the North Atlantic Council:
The UK confirmed the use of a military-grade nerve agent of a type developed by Russia and briefed Allies that it was highly likely that Russia was responsible. The UK also confirmed that this was an indiscriminate and reckless attack against the United Kingdom, putting the lives of innocent civilians at risk.

Allies expressed deep concern at the first offensive use of a nerve agent on Alliance territory since NATO's foundation. Allies expressed solidarity with the UK, offered their support in the conduct of the ongoing investigation, and called on Russia to address the UK's questions including providing full and complete disclosure of the Novichok programme to the Organisation for the Prohibition of Chemical Weapons. Allies agreed that the attack was a clear breach of international norms and agreements.

Since its entry into force in 1997, the Chemical Weapons Convention has become one of the pillars of the global non-proliferation regime. The Convention prohibits the development, transfer and use of chemical weapons. States Parties to the Convention take on a duty to uphold and enforce its fundamental tenets. States Parties commit not to develop, produce or otherwise acquire, stockpile or retain chemical weapons, nor to transfer, directly or indirectly, chemical weapons to anyone. States Parties also undertake not to engage in any military preparations to use chemical weapons, nor to commit to assist, encourage or induce anyone to engage in prohibited activity.

NATO has repeatedly condemned the use of chemical weapons in Syria and called on those responsible to be held to account. NATO regards any use of chemical weapons as a threat to international peace and security.
Granting that this is incredibly tepid, we'll see if she survives in her post.