Unemployed? Don't Bother Applying.
Being unemployed, especially in the long term, makes it less likely to get hired.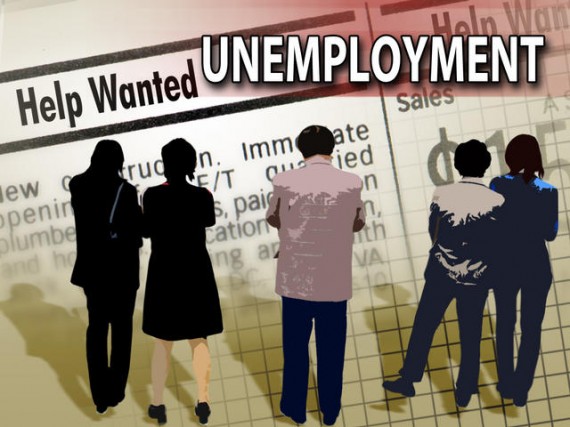 The L.A. Times notes that the trend of employers not hiring the currently unemployed continues unabated.
Now there's a growing trend of employers refusing to consider the unemployed for job openings, according to a number of people who testified before the U.S. Equal Employment Opportunity Commission on Wednesday. They say that employers are barring the unemployed from job openings, which is particularly unfair to older workers and African Americans because more of them are unemployed.

[…]

Several examples of discriminatory help-wanted ads were offered: a Texas electronics company said online that it would "not consider/review anyone NOT currently employed regardless of the reason"; an ad for a restaurant manager position in New Jersey said applicants must be employed; a phone manufacturer's job announcement said "No Unemployed Candidates Will Be Considered At All," according to Helen Norton, associate professor at the University of Colorado School of Law.

Even if the companies pull the language from their ads, many still discriminate against the unemployed, Owens said. The long-term unemployed are perhaps in the worst shape; employers worry that their skills are outdated and pass over them for positions, which means they are unemployed for even longer and have more difficulty finding work.
This isn't a unique data point, either. This trend was already established before the financial crisis and has only gotten worse since. Something to ponder next time unemployment benefits come up for extension: for a lot of folks, that's the slim difference between paying the rent and being out on the streets. And we're in an economic situation where companies aren't hiring the unemployed and there are over four unemployed people for every job opening.
In the meantime, for the past seven quarters, corporate profits have steadily increased have increased to an all time nominal high. And those Wall Street companies who got us into this mess and were bailed out courtesy of Uncle Sam? Oh yeah, they're scoring record-high incomes and bonuses.
Don't worry, though. I'm sure all that cash will "trickle down" eventually, right?
(link via Kevin Drum)