Unemployment Rate At Lowest Level Since 2009, Job Growth Still Anemic
The January jobs report is, in a word, disappointing.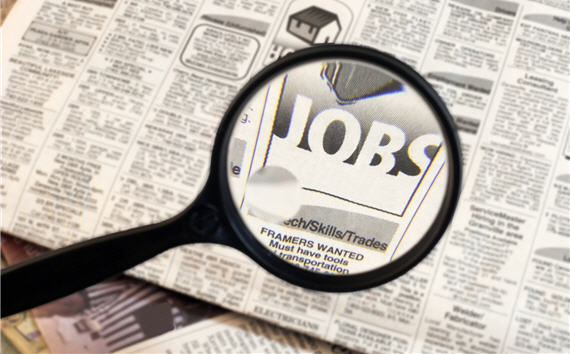 Another month, another mixed jobs report:
WASHINGTON — The unemployment rate dropped sharply last month to 9 percent, the lowest level in nearly two years. But the economy generated only 36,000 net new jobs, the fewest in four months.

The January report illustrates how job growth remains the economy's weakest spot, even as other economic indicators point to a recovery that is strengthening.

Friday's report offered a conflicting picture on hiring. Unemployment fell because the Labor Department's household survey determined that more than a half-million people without jobs found work. The department conducts a separate survey of businesses, which showed tepid job creation. The two surveys sometimes diverge.

Severe winter weather likely reduced the number of jobs created. Harsh snowstorms last month cut into construction employment, which fell by 32,000, the most since May. Transportation and warehousing also fell by 38,000 – the most in a year.

In one bright spot, manufacturing added 49,000 jobs, the most since August 1998. And retailers added 28,000 jobs, the largest number in a year.

The unemployment rate has fallen by eight-tenths of a percentage point in the past two months. That's the steepest two-month drop in nearly 53 years.

But part of that drop has occurred as many of those out of work gave up on their job searches. When unemployed people stop looking for jobs, the government no longer counts them as unemployed.
Other analysts seem to agree with the idea that January's weather had an impact on hiring:
"My view is that the storms interrupted the hiring process. They have not diminished the demand for labor, but made it that much more difficult for both the job seekers and employers to consummate the hiring transaction," said Patrick O'Keefe, head of economic research at J.H. Cohn in Roseland, New Jersey, before the data was released.
Even taking the weather into account, though, it's clear that job growth isn't anywhere near where it needs to be if the long-term unemployed are going to find work again.