Unemployment Worse than 1982
Age-adjusted unemployment is at its worst in more than a quarter century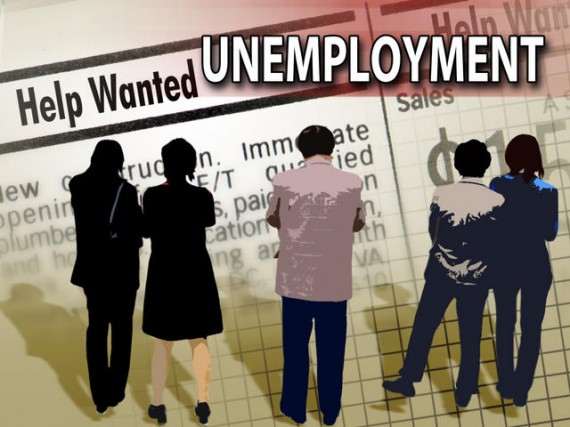 David Rosnick at the Center for Economic and Policy Research argues that after adjusting for the age of the population the unemployment situation with the current recession is worse than in 1982.
A naïve examination of the raw unemployment rates would suggest that the downturn of the early 1980s resulted in a labor market even weaker than what we have experienced as a result of the collapse of the housing bubble. However, the demographics of the labor force have changed significantly over the last quarter century. Most importantly, the labor force has grown older since the early 1980s. This is important in considering the unemployment rate over time, as younger workers are much more likely to be unemployed than older workers.2

[…]

As the labor force ages, we should expect unemployment to fall. Older workers have more experience, and, once out of school, find longer-term employment. As seen in Figure 2, unemployment is skewed heavily toward younger workers. While the average unemployment rate among those under 20 is more than 15 percent, the rate for those 35 and over is less than 5 percent.
In other words, if the labor force today is comprised of more workers who are "older" than in 1982 then we can consider an unemployment rate today worse than in 1982 since we'd expect unemployment to be lower anyways. Or another way of stating it is that raw unemployment numbers (e.g. ignoring for age of the labor force) makes comparisons of numbers from different time periods problematic.
Rosnick then breaks down the 12 month average unemployment rate by age group and has found that the unemployment rate with this recession is higher across all age groups than in 1982.
After adjusting for the aging of the population since the early 1980s, the current labor-market downturn has resulted in both a higher unemployment rate and a longer period when the rate of unemployment remained over 10 percent. The unemployment rate peaked in December of 1982 at 10.9 percent, yet fell to 9.9 percent by June of 1983. For seven months, the rate of unemployment held at over 10 percent. On the same age-adjusted basis, the unemployment rate has been over ten percent for thirteen consecutive months, including five months over 11.0 percent and reaching 11.2 percent in October of 2009. Over the last twelve months, the rate of unemployment has never fallen below 10.8 percent.
H/T David Leonhardt