United Unveils New Commericial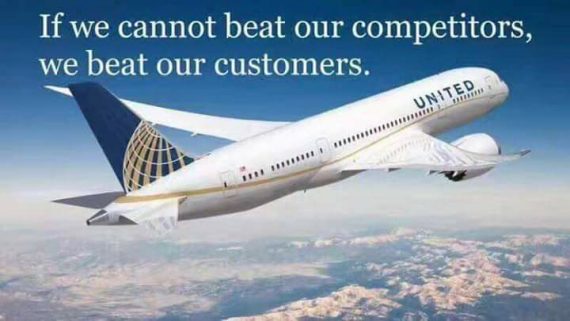 There have been plenty of online jokes in the wake of United's PR disaster over the weekend.
This is among the best I've seen:
My own contribution:
United's theme music, Gershwin's 'Rhapsody In Blue' will henceforth be called 'Rhapsody in Black & Blue'

— Doug Mataconis (@dmataconis) April 11, 2017
I'll be here all week,folks. Try the veal, and remember to tip your waitress.