Unrest in Bahrain Continues
The unrest continues as those killed during protests are buried. Plus some facts about Bahrain.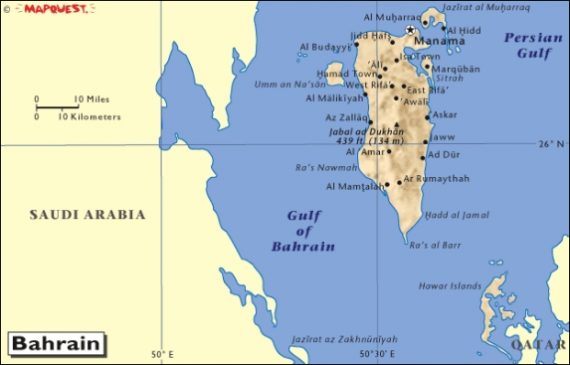 Via the BBC:  Bahrain protests: Angry mourners bury clashes victims
Thousands of people have been voicing anger against Bahrain's authorities at the funerals of victims of Thursday's clashes which left four dead.

Crowds attending Friday prayers joined the funeral processions, calling for the overthrow of the ruling family.

At the prayers a top Shia cleric described the clashes as a "massacre", saying the government had shut the door to dialogue.

There were also reports of a pro-government rally.
Some quick facts about Bahrain:
The ruling elites are Sunni, but the majority of the population is Shiite.
The current king has been on the throne since 1999.
The country gained its independence in 1971 from the UK.
The population is less than one million.
The unemployment rate amongst the young is 19.4%.
The US Navy's Fifth Fleet has its HQ in Bahrain.
That last point is interesting because, yet again, the US finds itself having to figure out how to navigate a situation of unrest in a country where the authoritarian government has been a strategic ally and yet is clearly on the wrong side of history.