Update On The Texas Cheerleader Case
When you look at it a little more closely, the Texas cheerleader case looks to be a case of bad lawyering.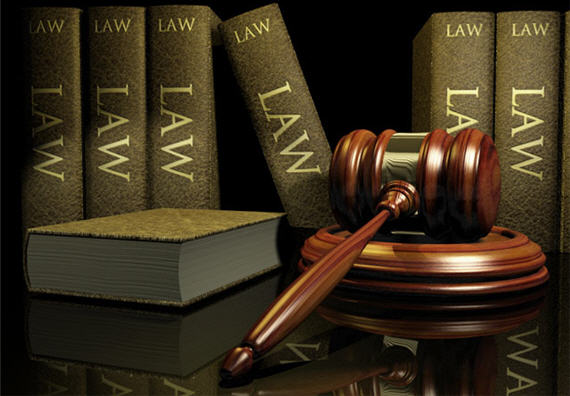 James Joyner's post on the Texas cheerleader who had her lawsuit against her former school district thrown out, and her appeal rejected by the Supreme Court, generated much heated commentary. So, I thought this background from Eugene Volokh would be of interest:
I think the District Court was mistaken; though the plaintiffs' claim was rightly rejected, it wasn't frivolous: There was a plausible argument that the First Amendment should protect the student's rights in such a situation, though I think it was rightly labeled a losing argument. And the District Court's analysis struck me as inadequate:

When determining whether a claim is frivolous, unreasonable, or without foundation, a district court should consider (1) whether the plaintiff established a prima facie case, (2) whether the defendant offered to settle, and (3) whether the court held a full trial. Myers v. City of West Monroe, 211 F. 3d 289, 292 (5th Cir. 2000). The court must ask whether "the case is so lacking in arguable merit as to be groundless or without foundation rather than whether the claim was ultimately successful." Stover, 549 F. 3d at 997-98 (quoting Jones v. Tex. Tech Univ., 656 F. 2d 1137, 1145 (5th Cir. 1981)). As to the first factor, the Court concludes that the Plaintiff failed to establish a prima facie federal claim. In its order dismissing Plaintiff's suit with prejudice, the Court found that Plaintiffs had failed to allege any facts to support a finding their daughter was denied her rights under the Constitution. As to the second factor, Defendants made no offers to settle. Finally, there was not a full trial as the Court granted Defendants' motion to dismiss for failure to state a claim. Having considered these factors, the Court finds that Plaintiffs' Section 1983 action was without foundation. Therefore, as prevailing defendants in an unreasonable Section 1983 action, Defendants Lokey and McInnis are entitled to recover reasonable attorney's fees.

The three numbered factors are just factors to be considered in the ultimate inquiry, which is whether "the case is so lacking in arguable merit as to be groundless or without foundation rather than whether the claim was ultimately successful." And I don't see why the court concluded that this standard was satisfied. (For similar language related to the other part of the attorney fees award, see here.)

But for some reason, the plaintiffs' lawyer seems not to have opposed the motion for attorney fees before the District Court. ("Plaintiffs have not filed a response to the motion.") The plaintiffs' lawyer did argue, after the motion for attorney fees was granted, that "Defendants are premature in their motion for fees and costs since they are only entitled to fees and costs as prevailing parties," and that they wouldn't be prevailing parties until the appeal was decided; but I don't see how that justifies the failure to oppose the motion for attorney fees in the first instance, before it was decided.
The first thing to note is that the award of attorneys fees here was not an award of sanctions under Federal Rule of Civil Procedure 11. That's unfortunate because Rule 11 allows the sanction to be applied against the attorney who files a pleading as well as the client. Instead, it was an award of attorneys fees under the provisions of 28 USC 1983 and its supporting statutes which provide that the prevailing partymay petition the Court for an award of attorneys fees. Since the school district won, they made the application and the Court judged it under the case law that controls in the Fifth Circuit.
What's really strikes me here, though, is that the Plaintiff's attorney seems to have completely screwed up by not filing any kind of written reply to the Defendant's Motion for Attorneys Fees. Additionally, reading the Court's opinion, it seems apparent that the Plaintiff's attorney also didn't initially follow the proper procedure for seeking a stay of the case pending appeal so that the attorneys fees motion could not be heard until after appeal. Finally, Volokh notes that this attorney also messed up the appeal by not making any argument regarding the award of attorneys fees on appeal, thus waving that issue forever.
I'm not going to go so far as to say that this is malpractice, but it seems pretty darn close, and it brings up the thought I had when I first heard about this case. If this woman and her parents had come to me and told me this story, I would have listened, expressed appropriate outrage, and then informed them that there was nothing I could for them and that it would be a waste of their time and money to pursue a claim that is likely to be dismissed early on. In my opinion, it was irresponsible for this attorney to take this case, and I can only hope that he or she wasn't charging on an hourly basis and forcing this family to pay for what was essentially a case that was doomed from the start.