US Passes 200,000 Dead from COVID
Yet another grim milestone.
The United States has lost its 200,000th person to COVID-19 yesterday, at least according to the Worldometer metrics: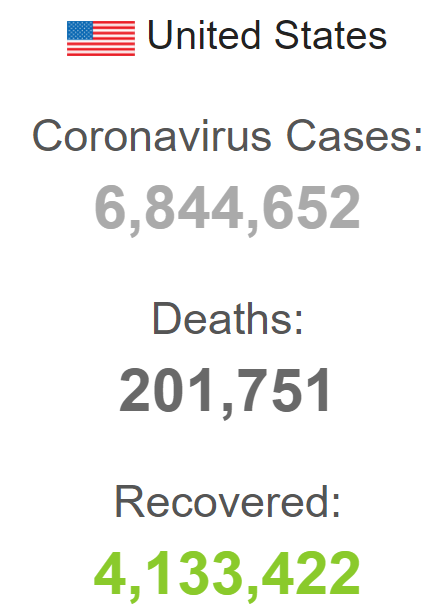 Sadly, while we had something of a lull in the death rate as a result of the lockdowns, we've been pretty steadily losing a thousand people a day in recent weeks.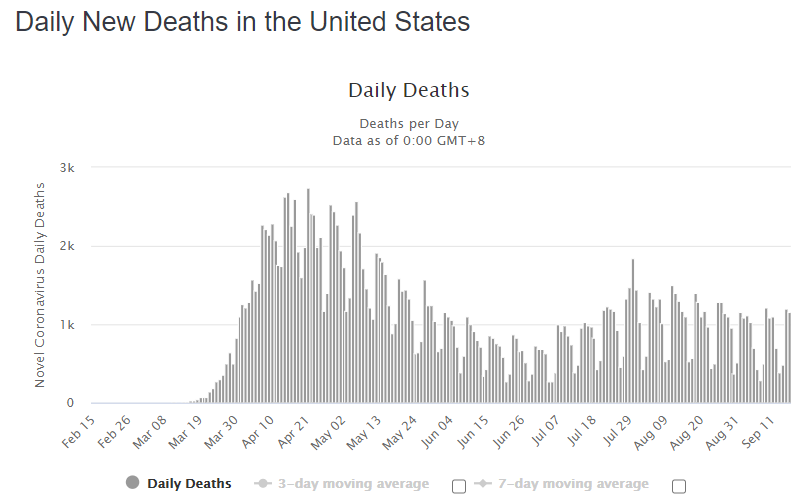 We have both the most deaths and the most cases of any country in the world. Granting that we're among the largest countries and that the Chinese are almost certainly radically under-reporting, we're simply doing a horrible job managing the pandemic.
We're 11th in cases per million. All 10 countries above us are in the developing world.
We're also 11th in deaths per million. The 10 above us are either developing countries are very tiny ones.
There's really no metric by which we're not botching this.