US Poverty at Record High
A record 46 million Americans are living in poverty.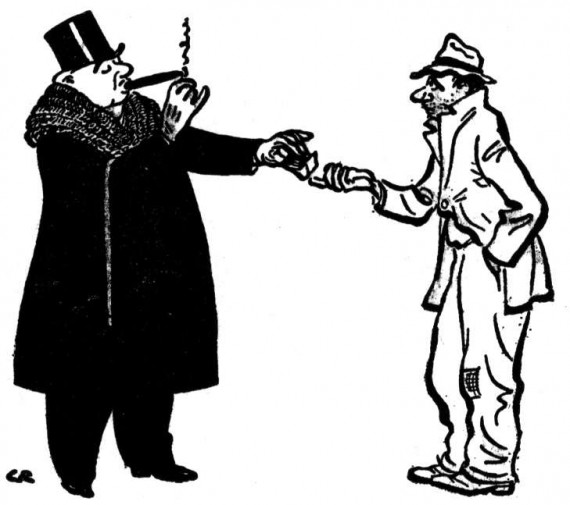 A record 46 million Americans are living in poverty.
Reuters ("American poverty levels hit record high"):
A record 46 million Americans were living in poverty in 2010, pushing the US poverty rate to its highest level since 1993, according to a government report on the grim effects of stubbornly high unemployment.

Underscoring the economic challenges that face President Barack Obama and Congress, the US census bureau said the poverty rate rose for a third consecutive year to hit 15.1% in 2010. The number of people in poverty was the largest since the government first began publishing estimates, in 1959.

[…]

The US has the highest poverty rate among developed countries, according to the Paris-based Organisation for Economic Cooperation and Development (OECD).

The poverty line for a US family of four, including two children, is an income of $22,113 (£14,062) a year.

The data showed that children under 18 suffered the highest poverty rate – 22% – compared with adults and the elderly.

[…]

The poverty rate increased for non-Hispanic whites, black people and Hispanics but did not differ significantly for Asians. Black people and Hispanics together accounted for 54% of the poor, with whites at 9.9% and Asians at 12.1%.

The south fared worst among US regions, recording the highest poverty rate, a significant drop in median income and the largest number of residents without health insurance.

Broken down by state, Mississippi had the highest share of poor people, at 22.7%, according to calculations by the census Bureau. It was followed by Louisiana, the District of Columbia, Georgia, New Mexico and Arizona. At the other end of the scale, New Hampshire had the lowest share, at 6.6%.
There is room to quibble here. This "record" is meaningless, since statistics were not kept during the Great Depression, much less the 1800s, when poverty was surely much more prevalent. And the poverty rate has been higher than it is now many times even during the post-1959 period; the record high is a reflection of a massively larger population base. Further, defining poverty based solely on income levels is problematic for a variety of reasons, not least of which is variable cost of living in different localities. $22,000 is a lot more money in rural Mississippi than it is in the District of Columbia.
Still, the numbers are not good news. We're richer than any country on the planet and yet have a larger percentage of poor than any developed country. And more than a quarter of American blacks (27.4 percent) and Hispanics (26.6 percent) are living in poverty.