US Retaliates for Iranian Retaliation
A proportional response.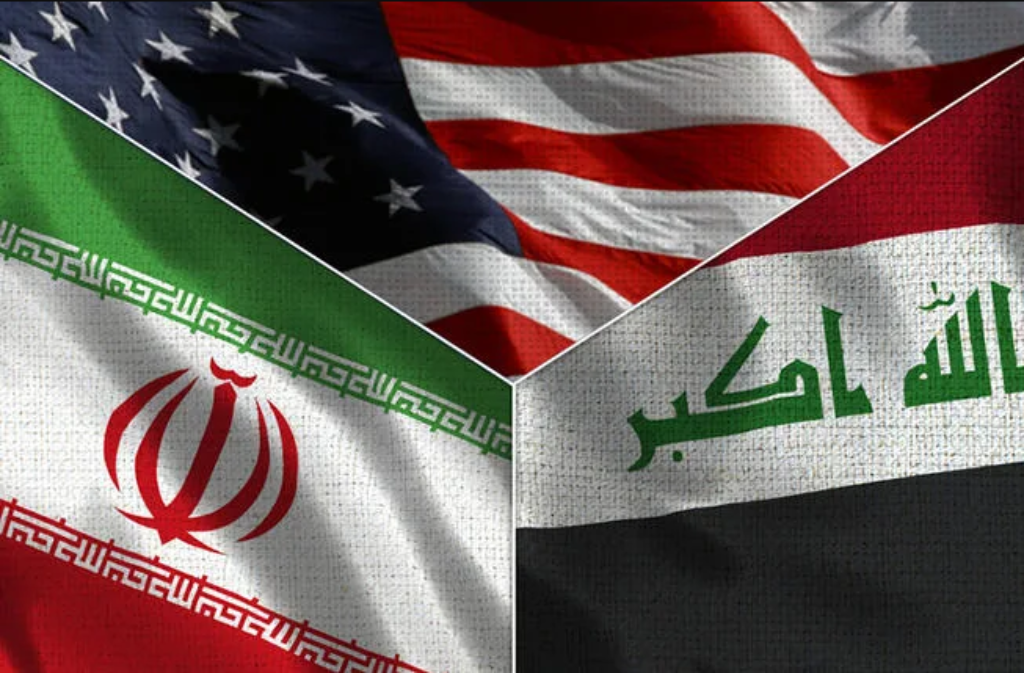 Wednesday, Iranian rockets killed two Americans in Iraq, presumably in response to the American assassination of Quds force commander Qassim Soleimani in January. Now, the next shoe has dropped.
Defense One's Katie Bo Williams:
The United States carried out airstrikes in five locations across Iraq against the Iran-backed militia group that killed two Americans and one U.K. medic on Wednesday, according to multiple U.S. officials and confirmed by the Pentagon Thursday night.

The operation targeted weapons storage facilities that "housed weapons used to target U.S. and coalition troops," according to a Defense Department statement.

"These strikes were defensive, proportional, and in direct response to the threat posed by Iranian-backed Shia militia groups who continue to attack bases hosting coalition forces," the department said. "These terror groups must cease their attacks on U.S. and coalition forces or face consequences at a time and place of our choosing."

Gen. Frank McKenzie, commander of U.S. Central Command, hinted in testimony earlier Thursday that Wednesday's attack was conducted by Kata'ib Hezbollah, the same Shia militia group that attacked another Iraqi military base in December, killing an American contractor.

"The Iranian proxy group Kata'ib Hezbollah is the only group known to have previously conducted an indirect fire attack of this scale against U.S. and coalition forces in Iraq," McKenzie said
Fans of the "West Wing" television show will recall the phrase "proportional response."
But, indeed, it looks like this was a very considered attack:
Outside analysts were closely watching whether any retaliation for Wednesday's attack at Taji air base would be limited to proxy targets inside Iraq — or whether Trump would move to strike targets inside Iran in a dramatic escalation of simmering tensions between the two nations. Trump has signalled that the death of an American is his "red line" for military action, and senior administration officials, including Secretary of State Mike Pompeo, have said that the U.S. will hold Iran responsible for the acts of its proxies.

But the latest strikes were limited to militia targets within Iraq, and the Pentagon in its statement sought to emphasize that they were "defensive."
It was more than simple tit-for-tat, though. BBC's Nafiseh Kohnavard:
Last night's attack was significant. US jets targeted Kataib Hezbollah and other Iran-backed militia groups in areas that even during the fight against the Islamic State (IS) group were considered a no-fly zone for coalition drones and planes.

It comes a few days before a 15 March deadline issued by pro-Iranian militia in Iraq for all US forces to leave the country and any Iraqis working with the US to stop doing so.

The strikes weren't only a retaliation against the rocket attacks on the Taji base, which killed three members of the US-led coalition – they were also aimed at reducing the groups' capabilities.

Although this was not a coalition-led operation, it increases the pressure on coalition forces combating IS here in Iraq. After the US killing of Soleimani, the Iraqi parliament voted to expel all foreign forces, especially the US, from the country.

The coalition remains here as a guest of the Iraqi government – but some Shia Muslim militia say US forces are occupiers and they will not stop attacking US bases until they leave Iraq completely.
There are unconfirmed that an IRGC general named Siamand Mashhadani was killed in the strike.