US Surpasses 900,000 COVID Deaths
Yet another grim milestone.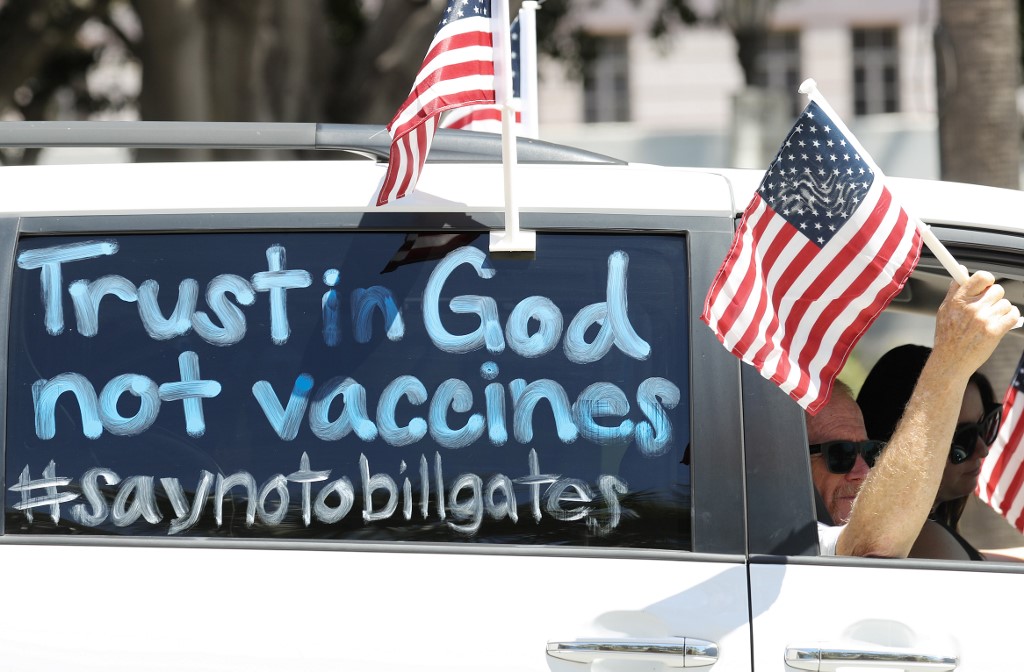 NYT ("U.S. Covid Death Toll Surpasses 900,000 as Omicron's Spread Slows"):
More than 2,600 Americans are dying from Covid-19 each day, an alarming rate that has climbed by 30 percent in the past two weeks. Across the United States, the coronavirus pandemic has now claimed more than 900,000 lives.

Yet another, simultaneous reality of the pandemic offers reason for hope. The number of new coronavirus infections is plummeting, falling by more than half since mid-January. Hospitalizations are also declining, a relief to stressed health care workers who have been treating desperately ill coronavirus patients for nearly two years.

All that has created a disorienting moment in the pandemic: Though deaths are still mounting, the threat from the virus is moving, for now, farther into the background of daily life for many Americans.
Indeed, the Worldometer database, which I've used since the earliest days of the pandemic, has the US figure at 924,530, meaning we passed the threshold more than a week ago.
While I continue reading and even posting quite a bit about the pandemic, my reaction to these milestones has increasingly shifted from horror to resignation. The most vulnerable of us have been able to get vaccinated against the virus for more than a year now. And yet the trendline gives no hint that this is the case: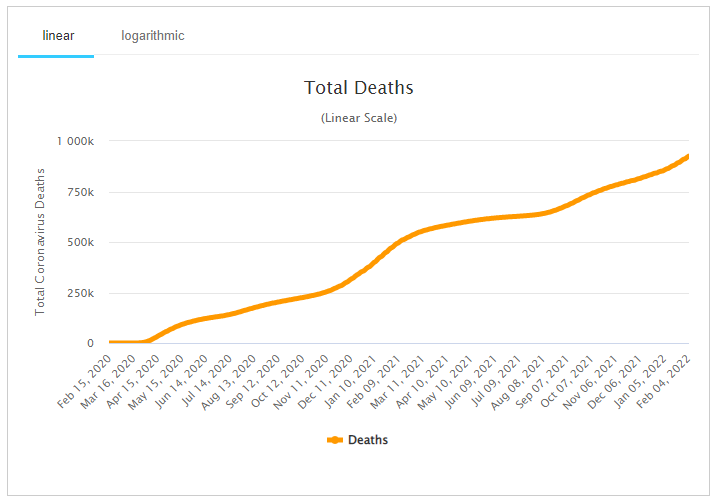 Granting that there are those who can't get vaccinated for whatever reason, or whose health is simply so fragile that vaccination is insufficient protection, almost all of these deaths were easily avoidable. It's essentially suicide at this point.