USA Passes 250,000 Dead from COVID-19
Yet another grim milestone.
Thanks to sheer incompetence and indifference on the part of the Trump administration, combined with reckless disregard for their fellow citizens on the part of far too many Americans, we are now beyond almost all the worst-case forecasts when the novel coronavirus hit our shores in February.
According to Worldometers, we passed the quarter-million dead mark yesterday.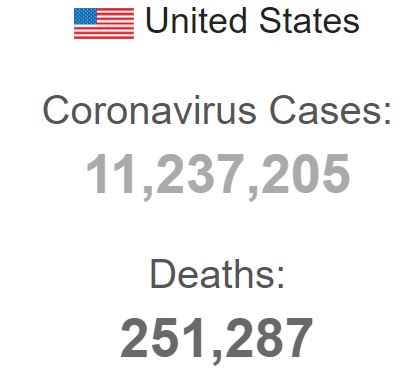 The daily death toll is now almost as high as it was when we had much of the country in a partial lockdown in an effort to "flatten the curve."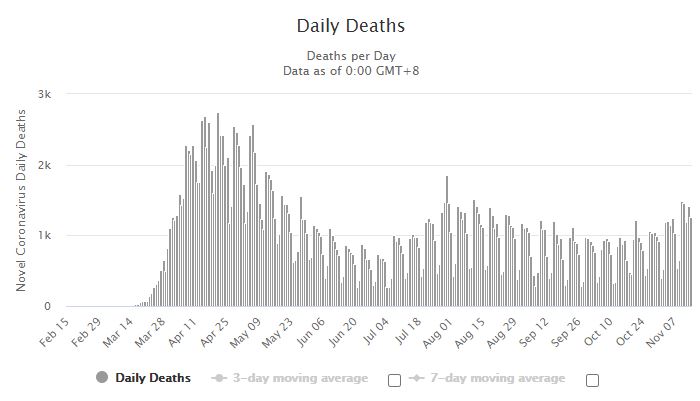 The only good news, aside from the real hope that a viable vaccine is expected to start being available in January, is that the death rate seems to be going way down. That, alas, is because of the very bad news that the daily cases are exploding: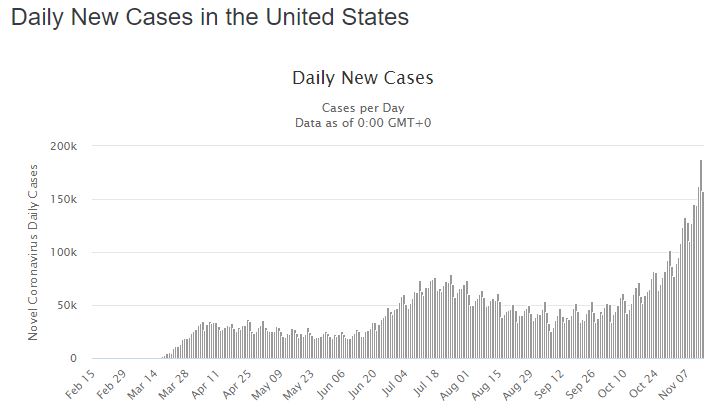 Despite far more people getting sick than at the previous peak of the crisis, they're dying at a far lower rate. Presumably, that's both a function of our healthcare professionals having developed better protocols and the first wave disproportionately killing the most vulnerable.