Valerie Plame, Ex-CIA Operative, Running For Congress
Valerie Plame, the former CIA agent whose identity was outed during the Bush Administration, is running for Congress in New Mexico.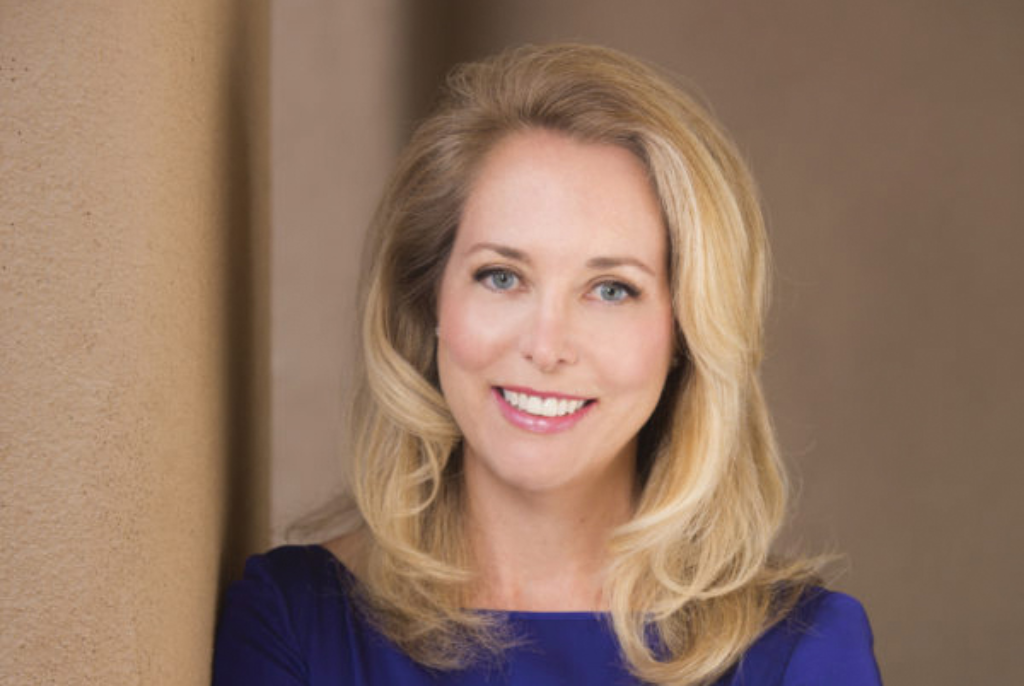 Valerie Plame, the former CIA operative whose name became public during the George W. Bush Administration largely due to what seemed at the time like retaliation for her husband's open opposition to the Iraq War is running for Congress in New Mexico:
Former undercover CIA agent Valerie Plame, who was famously outed by a State Department official in the President George W. Bush administration, is running for the open seat in New Mexico's 3rd District, she announced Thursday.

Plame became the subject of national attention after the State Department official leaked Plame's undercover identity to a Washington Post reporter in an effort to undercut the credibility of her husband, former diplomat Joseph Wilson. Wilson had openly questioned the Bush administration's justification for going to war to stop Iraq from developing weapons of mass destruction.

The episode led to the conviction of Dick Cheney's chief of staff, I. Lewis "Scooter" Libby, for lying to investigators.

Plame is one of many Democrats who have announced an interest in the 3rd District seat being vacated by Democratic Rep. Ben Ray Luján, who announced he would run for Senate after Democratic Sen. Tom Udall said he would retire after this term.


"My career in the CIA was cut short by partisan politics, but I'm not done serving our country. We need more people in Congress with the courage to stand up for what's right," Plame said in a statement.


Plame highlighted access to affordable health care and rising prescription drug costs as issues she hopes to address in Washington.


"Everyone is losing under the health care system we have today except for insurance and drug companies," she said.
More from the Santa Fe New Mexican:
Valerie Plame, a former CIA officer, author and lecturer, is running for Congress as a Democrat in the Northern New Mexico district.

"I love the idea of serving my country again," Plame said in an interview Thursday morning.

Plame, 55, said she considered running for the U.S. Senate after incumbent Tom Udall announced he would not seek re-election to a third term.

She instead decide to run for the House of Representatives in the 3rd Congressional District.

The seat in the 3rd District also is open. The incumbent congressman, Democrat Ben Ray Luján, is running to succeed Udall in the Senate.

Plame said in a statement she considers herself best-known as "the covert CIA operations officer who was illegally outed by the Bush administration in 2003."

This happened after her then-husband, Ambassador Joe Wilson, wrote a column revealing "falsehoods told to the American people that led to the U.S. invasion of Iraq."

Plame lives in Santa Fe, key vote center of the Democrat-dominated 3rd District. She expects heavy competition for the nomination.

"I think it's going to be packed," she said of the Democratic primary in 2020.
New Mexico's 3rd Congressional District consists of virtually the entirety of the northern half of the state, including the state capital Santa Fe, and includes a number of Native American reservations, including a portion of the Navajo Nation and a majority of the state's Pueblo tribe. It has been represented by Democrat Ben Ray Lujan since the 2008 election and, before that, was represented by Tom Udall for ten years before Udall ran for, and was elected to, the U.S. Senate. As noted, Lujan is not running for re-election due to the fact that he is running for the Democratic nomination to succeed Udall in the Senate since Udall announced that he would not seek a third term in office. The seat has been represented by a Democrat for all but two years from 1997 to 1999 when Republican Bill Redmond won a Special Election to succeed Bill Richardson, who had held the seat since it was created but stepped down to join the Clinton Administration. Prior to that, Richardson had held the seat since its creation in the wake of the reapportionment that occurred after the 1980 Census. Finally, Hillary Clinton won this district by 15 points in the 2016 Presidential election. All of this is a long way of saying that whoever wins the Democratic primary will most likely win the General Election.
As for Plame, she received her first undergraduate degrees from Penn State University and later received graduate-level degrees from the London School of Economics and the College of Europe. After her education, Plame went to work for the Central Intelligence Agency and eventually went into undercover work. It wasn't until her second husband, Joe Wilson, wrote a scathing Op-Ed speaking out against the Iraq War, though, that her identity and occupation became public knowledge. At that time, it was believed that her name had been leaked by someone in the Bush White House in retaliation for her husband's rhetoric. Eventually, an investigation led to charges against Scooter Libby, a top aide to Vice-President Cheney but none of those charges were directly related to the leaking of Plame's identity. Libby was ultimately convicted of lying to Federal agents during the course of the investigation but his sentence was commuted by President George W. Bush, who had resisted entreaties from his Vice-President to pardon Libby altogether. Eventually, Libby received a full pardon from President Trump. It was ultimately determined that the source of the leak regarding Plame's identity was Richard Armitage, who was working in the Bush Administration at the time, but that the leak was apparently inadvertent. In any case, Armitage was never charged in connection with the matter.
Heading into this race, Plame certainly has name recognition, but it's unclear if that will be enough to win her the Democratic nomination. There are expected to be a number of New Mexico Democrats looking to succeed Lujan and the fact that Plame apparently has few connections to the state outside of having lived there since retiring from the CIA could work against her. Nonetheless, it would be amusing to see her in Congress as the capstone to this entire affair.