Very Little Of What U.S. Consumers Spend Goes Toward Stuff Made In China
What you think you know about the U.S.-China trade relationship may not be entirely true.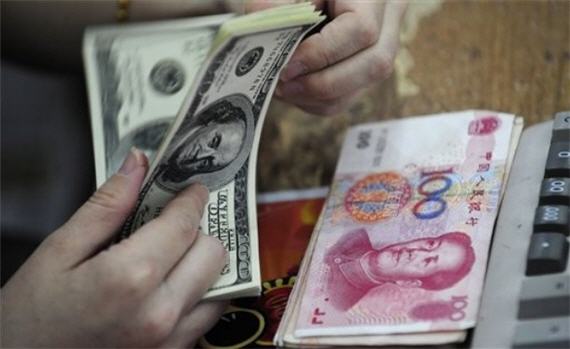 Matthew Yglesias points us this morning to an interesting study about the portion of American consumer spending that goes toward goods made in China or other countries, which includes this chart [Table 1 in the text is in the study, Figure 2 is the pie chart below]: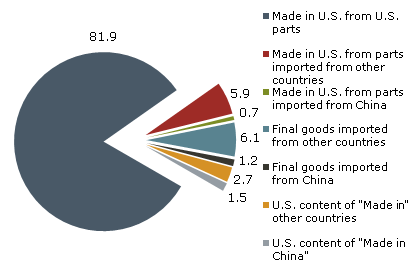 Table 1 shows that, of the 11.5% of U.S. consumer spending that goes for goods and services produced abroad, 7.3% reflects the cost of imports. The remaining 4.2% goes for U.S. transportation, wholesale, and retail activities. Thus, 36% of the price U.S. consumers pay for imported goods actually goes to U.S. companies and workers.

This U.S. fraction is much higher for imports from China. Whereas goods labeled "Made in China" make up 2.7% of U.S. consumer spending, only 1.2% actually reflects the cost of the imported goods. Thus, on average, of every dollar spent on an item labeled "Made in China," 55 cents go for services produced in the United States. In other words, the U.S. content of "Made in China" is about 55%. The fact that the U.S. content of Chinese goods is much higher than for imports as a whole is mainly due to higher retail and wholesale margins on consumer electronics and clothing than on most other goods and services.

(…)

Figure 2 shows the share of U.S. PCE based on where goods were produced, taking into account intermediate goods production, and the domestic and foreign content of imports. Of the 2.7% of U.S. consumer purchases going to goods labeled "Made in China," only 1.2% actually represents China-produced content. If we take into account imported intermediate goods, about 13.9% of U.S. consumer spending is attributable to imports, including 1.9% imported from China..
The study authors produced this information to support their conclusion that Chinese price and labor inflation is unlikely to have an impact on U.S. price levels because Chinese goods constitute such a small percentage of American consumer spending. However, it's also relevant for other purposes.
First of all, it seems counter-intuitive given the constant rhetoric we've seen from various sources ranging from Lou Dobbs to Donald Trump asserting that we're about to be over-run by the Chinese. As Yglesias notes, part of the reason for the disparity in the chart is that the vast majority (67 percent) of American consumer spending is for services rather than goods, and services. However, there are also a vast variety of action consumer goods where "Made in the USA" still beats China:
Even durable goods, which only account for about 10 percent of total spending, are mostly made in America — 66.6 percent to 12 percent for China with the rest coming from the rest of the world. In fact the only category of spending in which Made in the USA doesn't account for the majority is clothing and shoes
That last part isn't very surprising because the labor required to make clothes and shoes is relatively unskilled and thus likely to be far cheaper in foreign countries than the United States. When it comes to stuff that requires skill to be made, though, the labor costs are going to be higher, even without unions, and its typically going to be cheaper to make that stuff in the United States than make it overseas and then pay the shipping costs to bring it to the US. This is why, for example, most of the major foreign car manufacturers have set up manufacturing facilities in the United States.
Now, this study does not take into account non-consumer spending where it's certainly possible that foreign goods are more prevalent. Nonetheless, the take away from information like this is that fears of a foreign takeover of American markets are, to a significant degree, highly exaggerated.