Viacom: YouTube Ruling 'Completely Destroys' Copyright
Viacom says a lower court ruling in favor of Google "would radically transform the functioning of the copyright system and severely impair, if not completely destroy, the value of many copyrighted creations."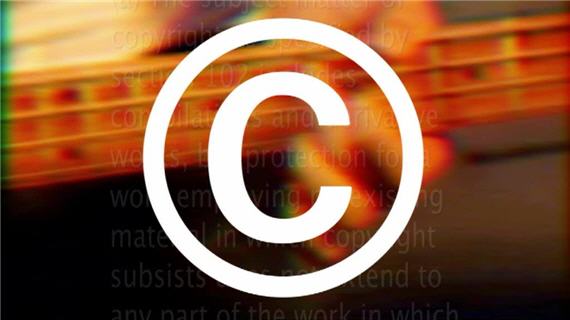 In an appeal filed yesterday, Viacom said a lower court ruling "would radically transform the functioning of the copyright system and severely impair, if not completely destroy, the value of many copyrighted creations."  David Kravets for Wired:
Viacom, on behalf of its MTV, Comedy Central, Black Entertainment Television, Paramount Pictures and Nickelodeon units, is seeking to overturn a June ruling that, if it survives, is a boon for internet freedom — and a decision that would make it more difficult for rights holders to protect their works.  The media concern told the New York-based 2nd U.S. Circuit Court of Appeals on Friday that, if the lower decision stands, "it would radically transform the functioning of the copyright system and severely impair, if not completely destroy, (.pdf) the value of many copyrighted creations."

The June 23 decision at issue by U.S. District Judge Louis L. Stanton of New York said internet companies, even if they know they are hosting infringing material, are immune from copyright liability if they promptly remove works at a rights holder's request — under what is known as a takedown notice.

Stanton disagreed with Viacom's claims that YouTube had lost the so-called "safe harbor" protection of the DMCA. Viacom maintains Google does not qualify, because internal records showed Google was well aware its video-hosting site was riddled with infringing material posted by its users.  Stanton ruled that YouTube's "mere knowledge" of infringing activity "is not enough."  "To let knowledge of a generalized practice of infringement in the industry, or of a proclivity of users to post infringing materials, impose responsibility on service providers to discover which of their users' postings infringe a copyright would contravene the structure and operation of the DMCA," the judge wrote.

Stanton ruled that YouTube, which Google purchased in 2006 for $1.8 billion, had no way of knowing whether a video was licensed by the owner, was a "fair use" of the material "or even whether its copyright owner or licensee objects to its posting."
Techdirt's Mike Masnick calls Viacom's claims "insane hyperbole" and "hogwash."
First of all, it's exactly how the system has functioned since the DMCA came into being in 1998. If you see infringing content on a site, you issue a takedown and the site takes it down in order to keep its safe harbors. The idea that it would "completely destroy" the value of content makes no sense at all. First, you have to understand why it makes no sense that YouTube should be liable: it has absolutely no way of knowing, for certain, whether or not specific content is infringing. As it showed in the case, even Viacom itself had trouble figuring out what was infringing, and had sued YouTube over a bunch of videos that it had put on YouTube itself. How do you make YouTube responsible for determining such things when even the copyright holder can't figure it out? It makes no sense.

Second, the idea that the value of the work is "destroyed" again makes no sense. After all, the value of any particular content is intrinsic to the content and how any individual feels about it. The value of a piece of content doesn't change if someone puts it up on YouTube. Furthermore, YouTube quickly does remove content when it receives a takedown notice, so if Viacom is that concerned, it can send the takedowns. In fact, that's exactly what it did and the company complied. That's exactly what the law says it should do. On top of that, nothing in the DMCA's safe harbors immunizes those who actually upload the content, who are still very much liable for their own actions.

But the biggest evidence that Viacom's claims are complete and total hogwash is the simple fact that even after the ruling, there has been no "mass destruction" in value of content. As we've pointed out for years, the overall revenue for the entertainment industry continues to go up all this time — though, perhaps less of it goes to the gatekeepers like Viacom. But those are normal market changes, not anything nefarious.
Masnick is right when he says this is "exactly how the system has functioned since the DMCA came into being in 1998."  But that just means Viacom doesn't have much of a case, not that they don't have a legitimate complaint.
As a site owner for going on eight years, it's clear that DMCA is seriously flawed — in both directions.
On the one hand, as Kravets notes, "The law demands intermediaries such as YouTube to take down content in response to a notice from rights holders, without evaluating the claim for reasonableness or accuracy, or considering the fair use rights of users."  Effectively, this means that small sites without deep pockets, such as OTB, are at the mercy of the whims of DMCA filers.  The mere claim of copyright infringement — no matter how absurd — forces site owners to remove the content until they get a ruling that they're not infringing copyright.  Not only does this destroy the value of the material for a news-driven site but, for all intents and purposes, it's the end of the matter since fighting it is more trouble than it's worth unless you've got lawyers on retainer.
On the other hand, as Viacom's case demonstrates, DMCA's protections for copyright holders is weak.  While filing a takedown notice itself is relatively straightforward — albeit time consuming — it's only useful in the case of a specific infringement.   "I certify that the materials at this [specific URL] are mine and that I own the copyright."  It's all but worthless in the case of YouTube, which is serially stealing Viacom's content.   If Google has no responsibility to police its content, its millions of users can put up Viacom's videos faster than Viacom can issue takedowns.   It's not at all hyperbolic to say that this "radically[s] transform the functioning of the copyright system and severely impair[s], if not completely destroy[s], the value of many copyrighted creations."
In the case of OTB, as with most other blogs with any audience to speak of, there are content scrapers which simply steal all of the content from the site and republish it as their own.  For reasons known only to Google, these sites often  wind up ranked higher in the search engines than the original.  It's a problem that seems to defy solution.  For small operators, simply finding out who owns the site and who to send the DMCA takedown notice to can be cumbersome.  And having to figure out every single instance of the theft is virtually impossible.  And, again, all it does is require the removal of the content at those URLs; there's no protection against further theft by that operator.   Further, a goodly number of the scraper sites are housed on overseas servers and not subject to the DMCA, anyway.
I haven't the foggiest idea what the solution to all this is.   The fact that the entertainment industry is making record profits doesn't justify stealing their property in order to enrich Google — which after all is doing okay, too.  Large operations like Google, especially, should have a duty to prevent infringement.  Given that their business model relies on professionally produced materials, the likely result will be Google paying Viacom and other content creators a licensing fee rather than the public's being deprived on easy access to the content.
At the same time, there has to be better protection for Fair Use rights.  Ripping the latest Metallica video to YouTube isn't protected.  A mashup of the same video for parody purposes is.  And some yahoo performing his own version of the song, while technically an infringement, should be allowed as well.    How one balances these competing interests isn't clear.