Virginia Attorney General To Push For Legislation To Allow Perry & Gingrich On Ballot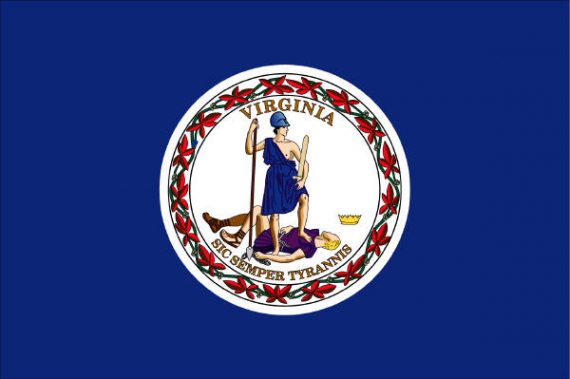 Virginia Attorney General Ken Cuccinelli announced today that he would be seeking a legislative solution to the problems encountered by the Perry and Gingrich campaigns in the Old Dominion:
Virginia Attorney General Ken Cuccinelli is intervening in the Virginia presidential primary dispute and plans to file emergency legislation to address the inability of most Republican presidential candidates to get their name on the ballot, Fox News has learned.

Only Mitt Romney and Ron Paul qualified for the Virginia primary, a contest with 49 delegates up for grabs.

The failure of other candidates to qualify — notably Newt Gingrich and Rick Perry — led to complaints that the 10,000-signature requirement is too stringent.

Cuccinelli, who is a Republican, shared the concerns.

"Recent events have underscored that our system is deficient," he said in a statement. "Virginia owes her citizens a better process. We can do it in time for the March primary if we resolve to do so quickly."

Cuccinelli's proposal is expected to state that if the Virginia Board of Elections certifies that a candidate is receiving federal matching funds, or has qualified to receive them, that candidate will upon request be automatically added to the ballot.

Two former Democratic attorneys general are also backing the move, along with a former Democratic state party chairman and a former Republican state party chairman.

Former state Attorney General Tony Troy called the Virginia process a "legal and constitutional embarrassment."
It's also being reported that Governor McDonnell will be backing the legislation.
As a permanent solution to questions of ballot access, this isn't necessarily a bad idea, however whether anything can be done in Richmond in time to get candidates on the ballot for the March 6th primary is unclear. Ordinarily, legislation passed by the House of Delegates and Senate and signed by the Governor does not go into effect until July 1st, which is obviously too late to do anything about the March primary. In order for a law to become effective immediately upon signature by the Governor, it would have to be passed by supermajorities in both houses of General Assembly, not just any supermajority, but a 4/5ths supermajority. Even with bipartisan support this is by no means certain, especially in the State Senate, which is nearly equally divided between Republicans and Democrats.Additionally, the state legislature does not convene until January 11, 2012. As I noted yesterday, the State Board of Elections has already said that the ballots for the March 6th primary will be printed by January 9th, two days before the legislature convenes. Additionally, as a matter of law, absentee and military ballots must be ready to be mailed no later than January 21, 2012, ten days after the legislature convenes. Absent what would essentially amounts to unanimous consent, as well as an agreement to skip the normal committee process, it would be next to impossible for the legislature to pass a law and the Governor to sign it in time for the SBOE to be able to do the job it is required to do under the law. This doesn't even account, by the way, for the fact that you'd need some amount of time for the campaigns whose candidates have been barred from the ballot to apply to the SBOE to be listed under the law proposed by Cuccinelli.
Stay tuned, but if I were Gingrich, Perry, or any of the other candidates excluded from the ballot, I would not hold my breath.