Virginia Democrat: Republicans Won In 2010 Because Americans Are Racist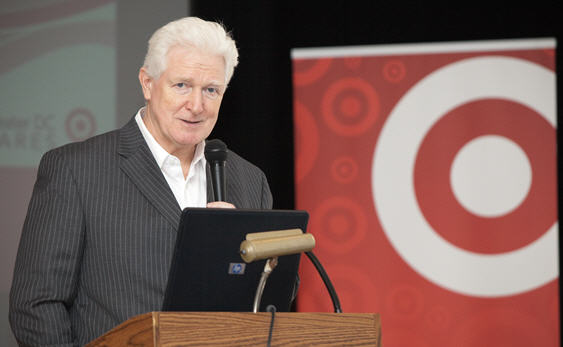 Virginia Congressman Jim Moran has a long history of making dumb and/or outrageous comments, and he didn't disappoint in a post-SOTU interview with an Arab language news program:
A Democratic congressman is attributing his party's losses in the 2010 election cycle to the fact that President Barack Obama is black.

Speaking to Arab television network Alhurra, Rep. Jim Moran (D-Va.) said Republicans made big gains in November because "a lot of people in this country … don't want to be governed by an African-American."

Even more objectionable to some Americans, he said, is that Obama is a black president "who is inclusive, who is liberal, who wants to spend money on everyone and who wants to reach out to include everyone in our society — that's a basic philosophical clash."

Moran's remarks came Tuesday in an interview conducted after Obama delivered his State of the Union speech. Democrats, Moran said, lost for "the same reason the Civil War Happened in the United States … the Southern states, particularly the slaveholding states, didn't want to see a president who was opposed to slavery." Virginia, of course, is one of those Southern, formerly slaveholding states.
Well I guess it's not surprising considering that, a few years ago, he blamed Jewish-Americans for leading America into the Iraq War.