Virginia School District Bans Sherlock Holmes Book
The desire to shield children from controversy has led another school district to ban a classic novel.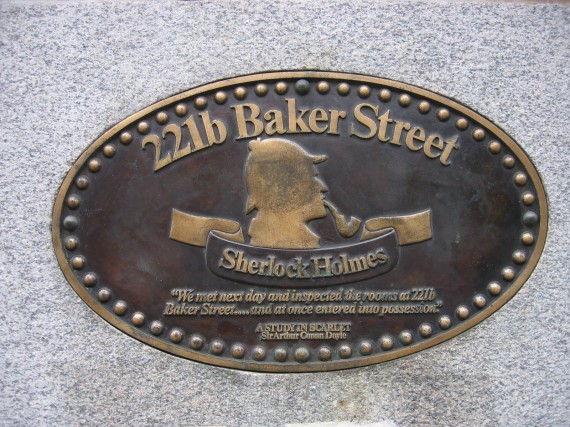 Albemarle County, Virginia is primarily known as the home of Thomas Jefferson and the University of Virginia, but now it's also earning a distinction for another reason:
Thursday's vote was the culmination of the work of a committee commissioned to study the book and two discussions by board members.

Board member Diantha McKiel, of the Jack Jouett District, said it was important to note that the school system has a history of reconsidering books.

"Sometimes we have declared books age inappropriate, sometimes we have decided that they should stay where they are," she said.

More than 20 former Henley students turned out to oppose the book's removal from the lists. Rising Western Albemarle High School ninth-grader Quinn Legallo-Malone spoke during public comment to oppose removal of the book. He called the work "the best book I have read so far."

The board based its decision on the recommendation of a committee commissioned to study the Victorian work. In its report, the committee concluded that the book was not age-appropriate for sixth-graders.

In her comments to the board, Brette Stevenson, the Henley parent who first complained about the book in May, said the work was not suitable as an introduction to mystery and deductive reasoning.

"'A Study in Scarlet' has been used to introduce students to the mystery genre and into the character of Sherlock Holmes. This is our young students' first inaccurate introduction to an American religion," Stevenson told the board.
The offending portions of A Study In Scarlet apparently had to do with several passages referencing Mormonism:
You don't have to be a world-class detective to see that the book casts Mormons in a bad light, suggesting it's a religion whose adherents are willing to commit murder to protect their ideals. Take this passage from Chapter 3:

"The man who held out against the Church vanished away, and none knew whither he had gone or what had befallen him. His wife and his children awaited him at home, but no father ever returned to tell them how he had fared at the hands of his secret judges. A rash word or a hasty act was followed by annihilation, and yet none knew what the nature might be of this terrible power which was suspended over them."

Although the school board agreed to pull the book from the sixth-grade curriculum, members said they might introduce it in the high school curriculum.

Perhaps then they could use the book to teach a lesson about forgiveness.
Why can't that lesson be taught in Sixth Grade? And if you're going to introduce students to the mystery genre, what better book to start with than the very first of Sir Arthur Conan Doyle's Sherlock Holmes mysteries. The book, for example, tells the story of how Dr. Watson and Holmes met and introduces plot elements that show up in later works. Moreover, the book was published in 1886, when the controversies over Mormonism, it's practice of polygamy, and the question of Utah statehood were still being debated in the United States. To the extent that Doyle's predominantly British audience knew anything about the LDS Church, it was through press coverage of the LDS Church's various conflicts with American authorities going back to the 1830s. It wasn't until 1890 that those conflicts were resolved. So, it's not surprising that at fictional depiction of the Chruch would be heavily influenced by the era it was written. It strikes me that this would be an excellent opportunity for a teachable moment that even 6th graders can learn from.
There is this tendency in education to shield students from controversial ideas that gets reinforced when ever some vocal minority speaks up and complains. It's led to bans on Tom Sawyer and Huckleberry Finn, the two greatest works from one of America's greatest writers, because of their use of a racial epithet, even though both works are meant to show how wrong racial prejudices are. It's led to bans on books by Kurt Vonnegut and Judy Blume  because they deal with controversial subjects. And, now, it's leading a Virginia school district, ironically located in the home county of one of America's greatest advocates of books and reading, to choose to shield children rather than teach them. That doesn't strike me as constructive at all.