Vitamin Supplements Dangerous But Government Can't Tell You
Scientists have known for years that large quantities of supplemental vitamins can be quite harmful. Yet, the FDA is prohibited by law from telling the public.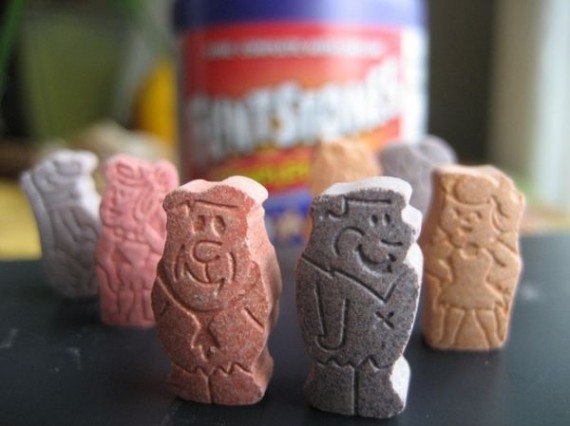 Paul Offit, chief of the infectious diseases division of the Children's Hospital of Philadelphia, notes "that scientists have known for years that large quantities of supplemental vitamins can be quite harmful indeed." Yet, the FDA is prohibited by law from telling the public.
Nutrition experts argue that people need only the recommended daily allowance — the amount of vitamins found in a routine diet. Vitamin manufacturers argue that a regular diet doesn't contain enough vitamins, and that more is better. Most people assume that, at the very least, excess vitamins can't do any harm. It turns out, however, that scientists have known for years that large quantities of supplemental vitamins can be quite harmful indeed.

In a study published in The New England Journal of Medicine in 1994, 29,000 Finnish men, all smokers, had been given daily vitamin E, beta carotene, both or a placebo. The study found that those who had taken beta carotene for five to eight years were more likely to die from lung cancer or heart disease.

Two years later the same journal published another study on vitamin supplements. In it, 18,000 people who were at an increased risk of lung cancer because of asbestos exposure or smoking received a combination of vitamin A and beta carotene, or a placebo. Investigators stopped the study when they found that the risk of death from lung cancer for those who took the vitamins was 46 percent higher.

Then, in 2004, a review of 14 randomized trials for the Cochrane Database found that the supplemental vitamins A, C, E and beta carotene, and a mineral, selenium, taken to prevent intestinal cancers, actually increased mortality.

Another review, published in 2005 in the Annals of Internal Medicine, found that in 19 trials of nearly 136,000 people, supplemental vitamin E increased mortality. Also that year, a study of people with vascular disease or diabetes found that vitamin E increased the risk of heart failure. And in 2011, a study published in the Journal of the American Medical Association tied vitamin E supplements to an increased risk of prostate cancer.

Finally, last year, a Cochrane review found that "beta carotene and vitamin E seem to increase mortality, and so may higher doses of vitamin A."
So, why isn't the industry regulated? Or at least public service announcements airing to spread this information?
In December 1972, concerned that people were consuming larger and larger quantities of vitamins, the F.D.A. announced a plan to regulate vitamin supplements containing more than 150 percent of the recommended daily allowance. Vitamin makers would now have to prove that these "megavitamins" were safe before selling them. Not surprisingly, the vitamin industry saw this as a threat, and set out to destroy the bill. In the end, it did far more than that.

Industry executives recruited William Proxmire, a Democratic senator from Wisconsin, to introduce a bill preventing the F.D.A. from regulating megavitamins. On Aug. 14, 1974, the hearing began.

Speaking in support of F.D.A. regulation was Marsha Cohen, a lawyer with the Consumers Union. Setting eight cantaloupes in front of her, she said, "You would need to eat eight cantaloupes — a good source of vitamin C — to take in barely 1,000 milligrams of vitamin C. But just these two little pills, easy to swallow, contain the same amount." She warned that if the legislation passed, "one tablet would contain as much vitamin C as all of these cantaloupes, or even twice, thrice or 20 times that amount. And there would be no protective satiety level." Ms. Cohen was pointing out the industry's Achilles' heel: ingesting large quantities of vitamins is unnatural, the opposite of what manufacturers were promoting.

A little more than a month later, Mr. Proxmire's bill passed by a vote of 81 to 10. In 1976, it became law. Decades later, Peter Barton Hutt, chief counsel to the F.D.A., wrote that "it was the most humiliating defeat" in the agency's history.

As a result, consumers don't know that taking megavitamins could increase their risk of cancer and heart disease and shorten their lives; they don't know that they have been suffering too much of a good thing for too long.
This, incidentally, is the Proxmire best known for his Golden Fleece Award lampooning outrageous government spending.