Vote Gaddafi out?
Is Gaddafi offering a way out?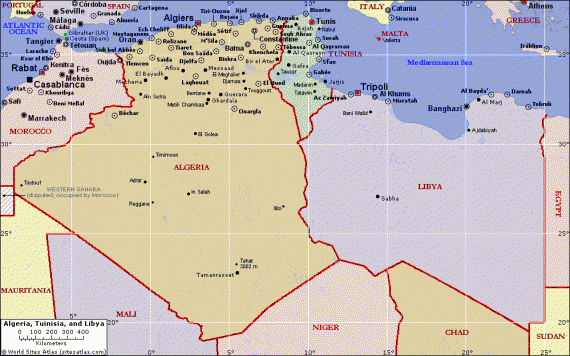 Via Reuters:  Gaddafi revives offer of vote to end Libya conflict
Moussa Ibrahim, a spokesman for Gaddafi's administration, told reporters in Tripoli the government was proposing a period of national dialogue and an election overseen by the United Nations and the African Union.

"If the Libyan people decide Gaddafi should leave he will leave. If the people decide he should stay he will stay," Ibrahim said.

But he said Gaddafi — who has run the oil-producing country since taking over in a military coup in 1969 — would not go into exile whatever happened. "Gaddafi is not leaving anywhere, he is staying in this country," Ibrahim said.
Several thoughts:
1)  If Gaddafi is offering this option (even if it ultimately is an disingenuous one), it would seem to indicate that things aren't going too well for his side.  If the status quo was to his liking, it is unlikley that he would try and alter it.
2)  My guess is that the purpose is less to enter into serious dialog, but to give some members of NATO an out (or, at least, to cause a rift between those who would want to keep bombing and those who may be tiring of the campaign).
3)  The opposition isn't going to be interested because a) they won't trust the process, b) they will assume the same thing that I assume in point #1, and c) the lack of exile of would be a non-starters in any event.
As such, this strikes me as neither a sincere offer nor one that would be accepted by the rebels in any event.