Voters Blame Both Sides In Congress For Gridlock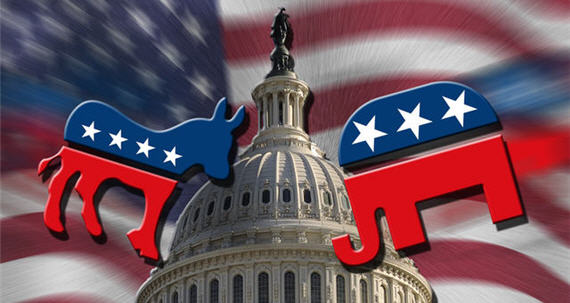 Politico headlines a story about a new Quinnipac poll to point out that voters blame Congressional Republicans more than President Obama for the gridlock in government, but there's much more to the story than that:
More voters blame Republicans in Congress for Washington's dysfunction than President Barack Obama, a new poll finds.

Asked why there is gridlock, 51 percent of voters surveyed said it was because Republicans are determined to block Obama, while 35 percent said it was because the president lacks the skills to persuade congressional leaders to work together, a Quinnipiac poll out Friday morning found.

In a similar question, 53 percent of those surveyed said Obama was doing "too little" to compromise with members of Congress, while 68 percent said Republican leaders were doing too little to compromise with the president.

Nearly two-thirds of those surveyed blamed both parties equally for the mess on the Hill, however. Sixty-four percent of respondents said the parties shared the blame, 23 percent said it was Republicans' fault and 10 percent singled out the Democrats.
So, yes, Republicans are getting blamed more than Obama, but when it Congress specifically voters are putting a pox on both Houses of Congress.