Wal-Marting of Weed
Oakland marijuana growers worry that regulation will turn their product from a niche specialty to a mass market commodity.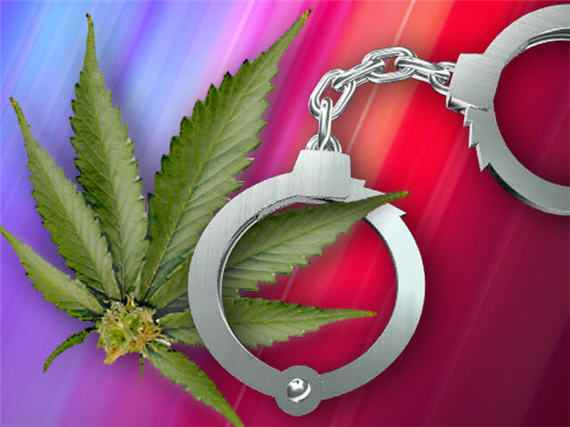 Marijuana growers are concerned that, as their product becomes legalized, the market will be dominated by mass produced, inferior quality strains.  This is being dubbed the "Wal-Marting" of weed.
After weathering the fear of federal prosecution and competition from drug cartels, California's medical marijuana growers see a new threat to their tenuous existence: the "Wal-Marting" of weed.

The Oakland City Council on Tuesday will look at licensing four production plants where pot would be grown, packaged and processed into items ranging from baked goods to body oil. Winning applicants would have to pay $211,000 in annual permit fees, carry $2 million worth of liability insurance and be prepared to devote up to 8 percent of gross sales to taxes.

The move, and fledgling efforts in other California cities to sanction cannabis cultivation for the first time, has some marijuana advocates worried that regulations intended to bring order to the outlaw industry and new revenues to cash-strapped local governments could drive small "mom and pop" growers out of business. They complain that industrial-scale gardens would harm the environment, reduce quality and leave consumers with fewer strains from which to choose.

[…]

The proposal's supporters, including entrepreneurs more disposed to neckties than tie-dye, counter that unregulated growers working in covert warehouses or houses are tax scofflaws more likely to wreak environmental havoc, be motivated purely by profit and produce inferior products.

[…]

Adding to the anxiety of growers – and the impetus Oakland officials have to get the grow tax in place – is a November state ballot measure to legalize marijuana possession for adult recreational use and authorize local governments to license and tax non-medical pot sales.

If it passes, Proposition 19 is expected to feed the state's hearty appetite for marijuana. Backers of creating the four big indoor gardens say the plan is not dependent on legalization, but would benefit from it.
While amusing because of the reputation of this particular crop and its enthusiasts,  it is always thus.  Despite the conception in the popular culture that government regulation springs from consumer pressure over the screaming protests of industry, the fact of the matter is that it almost always is demanded by big players in the industry in an effort to thwart competition.
Mass producers complain that they have huge investments in infrastructure and that upstarts either piggyback on their work or skirt the oversight that they themselves are under.   Usually in the name of public safety, they demand that their own standards and practices be required by law.   Because compliance is expensive, it then becomes very difficult for small operators to make a go of it or new entrants to join the competition.