Washington, D.C. Leads Nation Among Alcohol Abusers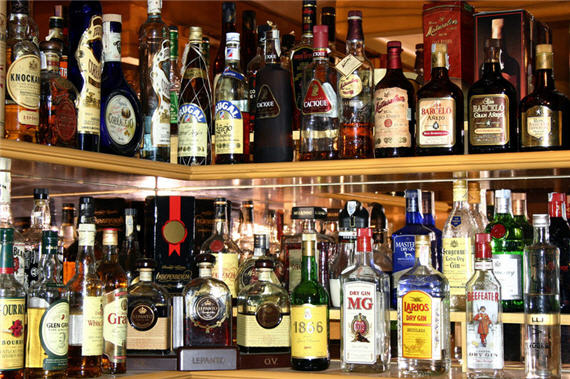 A new study says that Washington, D.C. leads the nation with the highest percentage of alcohol abusers:
A new report says that adults in Washington D.C. abuse alcohol more than anyone else in the country.

According to a new study by the Substance Abuse and Mental Health Services Administration (SAMHSA), 8.1 percent of adults age 26 or older in D.C. are alcohol dependent.  Looking at a long-term sampling, alcohol abuse rate is on the rise for the District, according to the survey.

The Washington Examiner first reported the story, noting that alcohol abuse has been a chronic issue in the District, affecting residents from the city's streets to former First Lady Betty Ford in the White House.

D.C. was also among the 10 states where residents most frequently reported smoking marijuana within the last month.  Alaskan residents inhale the most, according to the survey, with 11.5 percent of residents saying the lit up with four weeks of the survey.

Cocaine use in the District was also high.  The survey says that while D.C. residents age 17 and under reported some of the lowest cocaine use in the country, District adults were among the top coke users in the United States, with 3.78 percent of residents saying they had used over a one year period.
Are we really surprised?
H/T: Instapundit