Washington, D.C. Now Wealthiest Area Of The Country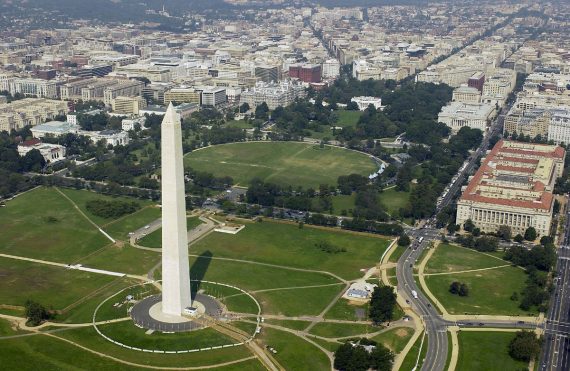 Government has been a booming business over the last decade or so, and the Washington, D.C. Metropolitan Area has benefited greatly:
Washington, D.C., is now the country's wealthiest metro area, jumping ahead of Silicon Valley, according to new data from the Census Bureau.

The average household income for residents of D.C. metro area was $84,523 in 2010, when the median income for the whole country was $50,046, Bloomberg reported in an analysis of census data.

This means the nation's capital is now in first place in household earning, taking Silicon Valley's top spot — Bloomberg reports that San Jose had an average income of $83,944 in 2010, dropping from $84,483 in 2009. The average household income for Washington, D.C., last year also fell from 2009, when the average was $85,168.

Federal workers last year had an average total compensation of $126,369, higher than the average of $122,697 in 2009. As of June, the Washington, D.C., area had 170,467 federal employees, the analysis says.
This isn't entirely surprising. Although some counties in Virginia and Maryland were hard hit by the real estate crash, for the most part the D.C. area has fared better than most other parts of the country over the past three years. Additionally, the always present Federal bureaucracy, expanded quite significantly in the ten years since September 11th via the Pentagon and the Department of Homeland Security, is a huge source of employment for the entire area. Unfortunately, while the D.C. area has benefited over the past several years, the rest of the country hasn't been so lucky.