Washington Fiddles While Pakistan Burns
While Americans concern themselves with domestic politics and mid-term elections, the situation in Pakistan seems to continue to get worse.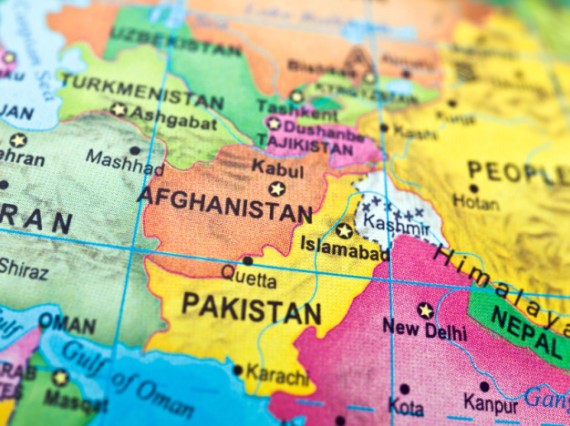 Insurgents are continuing to attack NATO supply convoys in Pakistan on their way to forces in Afghanistan:
A small bomb damaged an oil tanker carrying fuel for NATO troops in Afghanistan as it waited at Pakistan's closed Torkham border crossing Tuesday. No casualties were reported.

The attack underscored the heightened threat posed to NATO supply lines amid Pakistan's closure of the border post six days ago to protest the death of three of its soldiers in a NATO helicopter strike. A backlog of NATO tankers and trucks cannot pass through Torkham.

Tuesday's attack on a NATO convoy was the fifth such attack since the border closure began, reports the BBC. No one has claimed responsibility for the blast yet, although the Pakistani Taliban have admitted to previous convoy attacks, including one Monday that killed at least three people and destroyed nearly 30 vehicles.
With the border still closed thanks to a Pakistani protest over a friendly fire incident, these convoys are essentially sitting ducks. Which, of course, raises the question of whether or not the Pakistani Taliban are working in cooperation with certain elements of the Pakistani government, as many have long suspected.
Whatever the situation, though, it's becoming eminently clear that Pakistan is, at best, a reluctant ally and, if that's the case, then I think Bernard Finel hit the nail on the head on Thursday:
I think we need to be a little  more clear-headed about the issue.  If Pakistan chokes off supplied, or even if Pakistan fails to whole-heartedly support our efforts in Afghanistan it is game over.  At that point, we need to think in terms of ending the mission and mitigating the consequences, not trying to cludge together some sort of minimal capacity to continue to pursue what, in the best of circumstances, are difficult goals.

As the great military strategist Kenny Rogers wrote, "you gotta know when to hold 'em, know when to fold 'em."  Well, if Pakistan is not going to be significantly on-board, it is time to fold 'em in Afghanistan.  And remember, "fold 'em" does not mean losing. It does not mean handing over your stack of chips.  It just means husbanding your chips to invest in a better hand in the future.
Unfortunately, with most of Washington distracted for the next four weeks by the mid-term elections, and then after that by the aftermath of said elections and what will undoubtedly by a contentious lame duck session, it's unclear if or when anyone in Washington is going to pay attention to what's going on in "Af/Pak" long enough to realize that we really have reached the end of the road as far as our current strategy goes.
As is usually the case in American politics, it's unlikely change will come until the last possible moment, and then it may be too late.