Weak Parties and the CA Recall
With an appearance by Caitlyn Jenner's choice of party.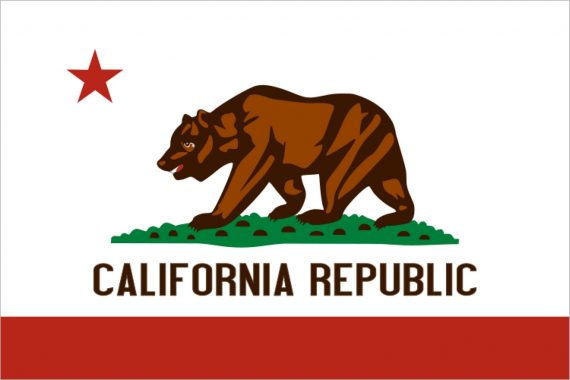 Pending the final review of signatures on recall petitions, there is going to be a vote to recall California Governor Gavin Newsom (D). Newsom is facing criticism over his handling of the Covid pandemic, as well as other issues. As detailed below, the odds are that he will withstand the attempt and remain in office to complete his term. Ballotpedia has the run-down of the signature situation (Gavin Newsom recall, Governor of California (2019-2021)):
Supporters turned in 2.1 million signatures by the March 17, 2021, submission deadline. The California Secretary of State is in the process of verifying those signatures. If at least 1,495,709 signatures are deemed valid, there will be a recall election. As of March 22, 1,188,073 signatures were deemed valid. The additional procedural steps dictate a recall election take place within 60 to 80 days of signature verification. For more information on the status of signature submissions, click here.
For context, 12,464,235 votes were cast in the 2018 gubernatorial contest. The just shy of 1.5 million signatures needed underscores the fairly low threshold needed to spark a recall:
12 percent of the votes cast in the last gubernatorial election, with signatures from at least five separate counties equal to one percent of the votes cast in that county in the last gubernatorial election

Source: Ballotopedia, "States with gubernatorial recall provisions"
For Newsom to be recalled 50%+1 of the voters have to vote to recall him. This is unlikely. While Newsom's popularity has suffered, it is not at levels that suggest he will be recalled (unlike Gray Davis in 2003). A poll at the end of March indicated that only 40% of Californians would vote to recall. Newsom won election in 2018 with 61.9% of the vote and the state is heavily Democratic. The linked poll has Newsom's approval with adults at 54% (down from a peak of 65% in May of 2020). None of these numbers suggest Newsom is at any real risk of being recalled.
But of what use is any of this for understanding the weakness of US parties?
Glad you asked.
The recall process in California is such that voters are asked the recall question and given a list of possible replacements. If the vote to recall is Yes, then the plurality winner of the list of replacements is elected governor.
The last time this happened was 2003, when Governor Gray Davis' (D) approval was tanking in the face of ongoing blackouts and other issues and he was removed after only 11 months in office. It was this recall process that first brought Arnold Schwarzenegger to the governor's mansion.
Here is what the 2003 ballot looked like.
There were 135 candidates on the list, including Larry Flynt, Gary ("What you talkin' about, Willis?") Coleman, Ariana Huffington, comedian Leo Gallagher (yes, the watermelon guy), and porn star Mary Carey. See the NYT at the time for more info: THE CALIFORNIA RECALL: THE CANDIDATES; California Voters Wonder: Is Anyone Not Running?
Schwarzenegger won almost an absolute majority of the vote, with 48.58% (Davis was recalled with 55.4% in favor).
With a list of 135, it is easy to see how name recognition (and a long, unique name) would have been a plus.
It is worth noting that there are multiple Republicans and multiple Democrats on that list. Indeed, there were 59 Democrats, 47 Republicans, 41 Independents, 4 Greens, 3 Libertarians, 2 American Independents, 2 Natural Laws, and 1 Peace and Freedom.
That is either the worse version of the Twelve Days of Christmas or a clear illustration of the weakness of American political parties. (Or, you know, why not both?).
The most fundamental element of a political party is its label. It is a container into which everything else is poured. If there is no control over the label, then there is no real control over the party. The party becomes what the officeholders who have the label by their name make it to be.
In systems with stronger parties, there is a party organization that controls the label. To use the labels means you have to conform to the party's platforms and goals. A fairly recent illustration of this was when British PM Boris Johnson kicked out 21 members of the Conservative Party for not voting the way he wanted in Parliament. They were, therefore, not allowed to run as Conservatives in the next election, which effectively ended their political careers.
In the US, control of label is usually filtered through primaries, but that is a profoundly decentralized process that means that the party can take very different pathways depending on who wins nominations. On the national level, for example, a Bernie nomination in 2016 would have been quite different from the HRC nomination in terms of the broad definition of the Democratic Party. And we have talked her ad inifinitum about how Trump's ability to win the primary has shaped the GOP.
The 2003 recall illustrates what can happen when even primaries don't act as gatekeepers over label. It also shows how celebrity candidacies can stand out in a large crowd.
Celebrity candidates are also signs of weak parties because a significant amount of the attention a celebrity brings to a campaign is name recognition and fame for something other than politics. A celebrity candidate is unlikely to have risen to political competition because they conform to party orthodoxy and just happen to also be famous.
And that brings us to 2021 and the announcement yesterday an entrant into the recall mix. via CNN, Caitlyn Jenner announces run for California governor in likely recall election.
My snap assessment is that Jenner is a vanity/novelty candidate and since her business and brand (and the broader Kardashian empire) has been about being famous for being famous, I can't help but think this is just a publicity stunt.
But, that really isn't what drew me to comment.
What struck me is that Jenner plans to run as a Republican. This just so thoroughly illustrates my point about party weakness and the personalistic nature of our politics (with a helping of the power of the duopoly thrown in) that I couldn't resist.
Keep in mind that I cannot get into Jenner's mind, nor would I attempt to (beyond the reasonable inference that this is likely more about publicity than sincere office-seeking). Maybe she sincerely wants to be governor, but that really isn't the issue. In a world wherein parties had some level of hierarchy and coherence (and therefore more rigidity in meaning of label) it is very difficult to see a transgender woman running as a Republican. And, moreover, it is hard to see a Republican Party wanting a transgender woman to run under their label.
After all, we are seeing a nationwide effort to curtail trans' rights by Republicans (see, e.g., The Daily A Wave of Anti-Transgender Legislation or via CNN, This record-breaking year for anti-transgender legislation would affect minors the most). If we go back a few years, there was also the moral panic about transgendered persons and bathrooms. The GOP, as a party, clearly is opposed to transgender rights and many officeholders with Rs by their names are vocally hostile to trans rights in general, if not to the very notion of transgender people specifically.
Given the fluidity of this election, it is actually interesting that she is not simply running as an independent. But, I think this is where the psychological power of the duopoly comes into play: Americans strongly identify with their parties and have a hard time giving them up, plus there is the knowledge that, for the most part, only Rs and Ds win office.
In short, the permissive nature of ballot access in the recall process will likely see a number of more novel candidates. Beyond that, however, the weakness of the major parties is clear here: there is not an organization that controls their label and therefore, candidates can seek to capture it and define it if they can win office.
There is also the fact the being a celebrity candidates is a way to short-circuit political career building and receive a disproportionate share of media attention, and perhaps votes, not because of well-defined political positions necessarily, but because one is known.