Well, That's One Way To Keep The Crime Rate Low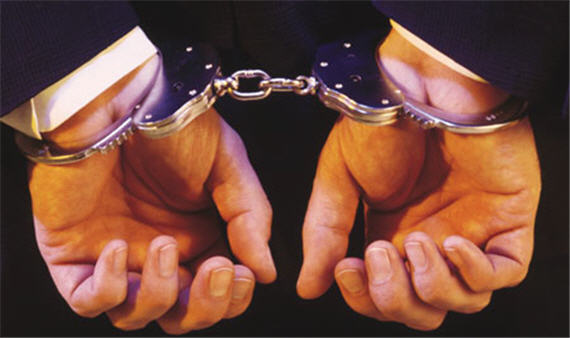 Today's New York Times reports that New York City Police officers are apparently not reporting some crimes:
Crime victims in New York sometimes struggle to persuade the police to write down what happened on an official report. The reasons are varied. Police officers are often busy, and few relish paperwork. But in interviews, more than half a dozen police officers, detectives and commanders also cited departmental pressure to keep crime statistics low.

While it is difficult to say how often crime complaints are not officially recorded, the Police Department is conscious of the potential problem, trying to ferret out unreported crimes through audits of emergency calls and of any resulting paperwork.

As concerns grew about the integrity of the data, the police commissioner, Raymond W. Kelly, appointed a panel of former federal prosecutors in January to study the crime-reporting system. The move was unusual for Mr. Kelly, who is normally reluctant to invite outside scrutiny.

The panel, which has not yet released its findings, was expected to focus on the downgrading of crimes, in which officers improperly classify felonies as misdemeanors.

But of nearly as much concern to people in law enforcement are crimes that officers simply failed to record, which one high-ranking police commander in Manhattan suggested was "the newest evolution in this numbers game."

(…)

The reasons for not taking a report, police officials said, can vary. Some officers seek to avoid the dull task of preparing reports; others may fear discipline for errors in paperwork. Sometimes officers run out of time because they are directed to another job.

There are certainly calls that do not merit a crime report: a victim's account of an alleged crime can be deemed dubious, for example.

However, some commanders said, officers sometimes bend to pressure by supervisors to eschew report-taking. "Cops don't want a bad reputation, and stigma," one commander said. "They know they have to please the sergeants." Like several other officers and supervisors, he spoke only on the condition of anonymity for fear of retribution.

The sergeants, in turn, are acting on the wishes of higher-ups to keep crime statistics down, a desire that is usually communicated stealthily, the commander said. As an era of low crime continues, and as 2011 draws to a close with felony numbers running virtually even with last year's figures, any new felony is a significant event in a precinct and a source of consternation to commanders.
Obviously, it's usually the so-called "minor" crimes that end up getting treated this way. Pick-pocketing, which is an almost impossible crime to solve unless you catch someone in the act or catch them using stolen credit cards later down the line, is probably be prime example of that. But New York, like many other big cities, has a plethora of laws for a wide variety of minor offenses. Add to that the fact that the act of processing a police report can often eat up the better part of an patrolman's shift, and the incentives to not file reports in those types of cases seem pretty obvious.