West Point Cheaters Mostly Athletes
The Academy is prioritizing football glory over honor.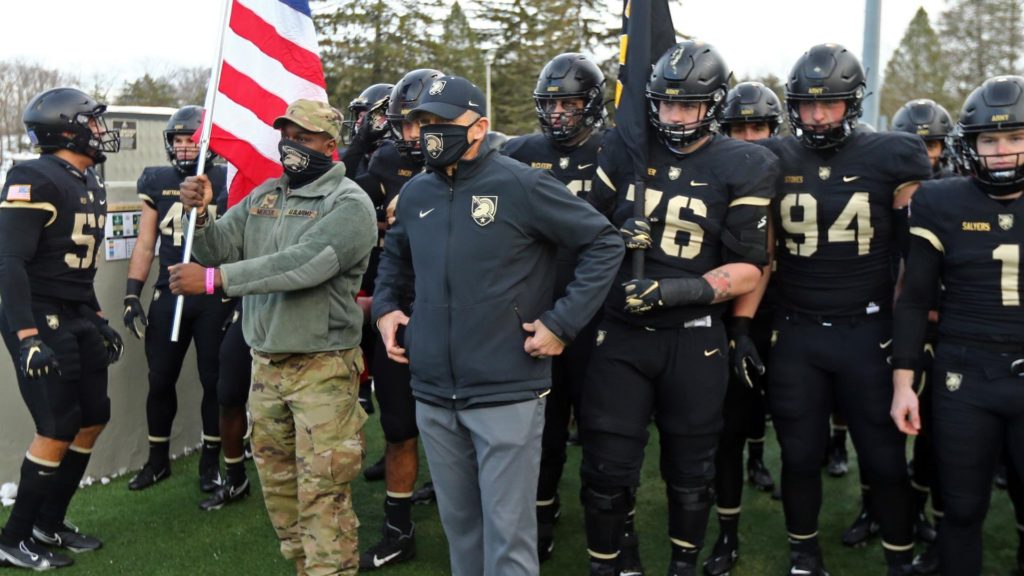 When the news of the worst cheating scandal at West Point in decades came to light, Academy officials painted it as a systemic failure and a teachable moment. Now, it seems that it's something far worse than some freshman cadets under pressure.
Tom Vanden Brook for USA TODAY ("West Point cheating scandal involved mostly athletes, including football players on Liberty Bowl team"):
The majority of the cadets involved in the worst academic cheating scandal at West Point in 45 years are athletes, including 24 members of the football team that is scheduled to play in a bowl game on Thursday, according to West Point officials.

In all, 55 of the 73 cadets accused of cheating on a calculus final exam in May are athletes, including 17 who remain on the football team, according to figures released to USA TODAY by West Point.

A few have played in football games this season after having been accused of cheating. Some of those players could dress and play in the Liberty Bowl on Thursday, according to Army Lt. Col. Christopher Ophardt, a West Point spokesman.

They're allowed to play because West Point's superintendent in October suspended a policy that limited or prevented cadets found in violation of the academy's honor code from representing the academy in public, including athletes at sports events.

Lt. Gen. Darryl Williams, the superintendent, in an Oct. 23 memo, wrote to the faculty that the policy "has resulted in an inequitable application of consequences and developmental opportunities for select groups of cadets." USA TODAY obtained a copy of the memo.

Under the suspended policy, most of the cadets would not have been eligible to play after Nov. 30, the date they were found in violation of the honor code, Ophardt said. The academy is not naming the cadets. Their punishment will be finalized in January.
That corps squad athletes, and particularly football players, get privileged treatment at West Point and other service academies is not a new development. They're often admitted despite academic performance in high school far below required to be competitive otherwise, get special tutoring (including often a year at academy prep schools), and escape most of the rigors of the plebe system. But that also comes with arduous training for their sport and a substantial sacrifice of time.
Given how small a percentage they are of the student body, the fact that they constituted three-quarters of the cheaters is a huge red flag. Rather clearly, they conspired to cheat. More problematic still, they somehow gained access to the exam ahead of time.
Additionally, one has to wonder whether the leniency in dealing with their cheating is a function of their status as athletes. Would the decision to allow them to continue on despite such a flagrant violation of the honor code been the same if 55 of the 73 were non-athletes rather than the reverse?
And suspending the rule forbidding honor code violators from representing the institution in off-campus events so that the players can be competitive in a postseason exhibition game is simply shameful. Sure, playing in the Liberty Bowl is a "developmental opportunity." So is enduring the punishment required for earning one's way back into the community of honorable men.
In a letter sent to faculty, staff and alumni on Wednesday, a copy of which was sent to USA TODAY, Williams attributed the incident in part to the COVID-19 pandemic, which dispersed the cadets from the academy and the influence of its faculty and staff.

"These Cadets chose the easier wrong over the harder right," Williams wrote. "As the Superintendent, I own this cheating incident. Furthermore, I and every leader at West Point own their role in developing leaders of character. The standards established by the Cadet Honor Code have not changed and the Honor System receives my personal investment of time and attention. West Point takes every Honor Code violation seriously."
Not as seriously as football, apparently.
And, while we can find a way to forgive athletes trying to preserve their eligibility for "choosing the easier wrong," we should damn well expect a three-star general to choose the harder right. He did not do that here.