Right of the People
Sharing some thoughts and soliciting feedback on what the 2nd amendment means.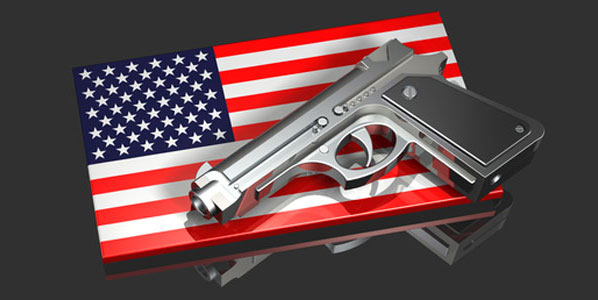 In light of the recent murder incidents, including the firemen of today, I wanted to share some thoughts and solicit feedback on what the 2nd amendment means.
I should stress that I'm not an attorney and, as I said above, I just want to throw some thoughts on the table and solicit feedback.
The thing that got me thinking was a series of tweets by Nouriel Roubini where he states emphatically that the 2nd amendment doesn't confer an individual right and he sets up a straw man by saying that if people can own any weapons, they should be able to own ALL of them, including nuclear weapons. Of course, no one is arguing this.
In fact, as I understand it, in the Heller decision Scalia didn't overturn the machine gun ban and allowed for the fact that there will always be regulation of private firearm use. I don't have a problem with any of that.
Now, to the point. Even though I'm a liberal these days, I'm not that far to the left. I am largely unbothered by the Heller decision because it still allows regulation of private firearm use, which I assume means that the courts will have to apply some sort of rational basis test on a case by case basis.
In reading Roubini's tweets, I couldn't get past one thing: the 2nd amendment contains the phrase "right of the people". As best I can tell, that phrase occurs in two other places in the Bill of Rights: the 1st amendment and the 4th amendment. In each of those instances an individual right is conferred and, furthermore, they have been applied to the states via the 14th amendment.
My question is: if this phrase confers an individual right in the 1st and 4th amendments, why wouldn't it in the 2nd?
That's the main point of my post, but I want to add a couple of thoughts. My own stance is that I don't own a gun and never will. While I agree that the 2nd amendment confers an individual right, it will be limited, Roubini's straw man notwithstanding. I agree with most of the limits that have been batted around in the Twittersphere:
Assault weapons, as defined by Congress, should be banned. This would include weapons that can mimic a machine gun, without actually crossing that line, and others.
Armor piercing bullets ("cop killers") should be banned except for military and police use.
High capacity clips should be banned, except for military and police use.
Secondary markets (gun shows, private sales) should be regulated in the same way as other firearm sales.
These restrictions will set some people's teeth on edge, but so be it.
One final point: I've seen a lot of people argue that a ban will be ineffective. Basically, they're saying since our solution won't be perfect, we shouldn't try at all. That's the most infantile argument I've ever heard and it's stupid to boot. There will be some trial and error in this, but if we can stop, or reduce the likelihood, of another Newtown, it's worth doing.
*I'm not addressing another point – mental health – because I don't have a lot of clear thoughts on it other than we don't spend enough and it is too hard to involuntarily commit someone.*
Addendum: It's already come up in the comments and it's a favorite of gun enthusiasts: what is an "assault weapon?" Or, the definition is arbitrary.
Well, an assault weapon is what congress determines it to be, presumably in consultation with experts. As for it being arbitrary, we do this all the time. In the 1960s, congress determined that if your credit card is stolen you're only liable for $50. Is $50 some miraculous number handed down by God? No. Congress determined it, as they will with what constitutes an assault weapon.