What Does "Winning" Iowa Mean?
The obsession over a singular winner ultimately makes no sense.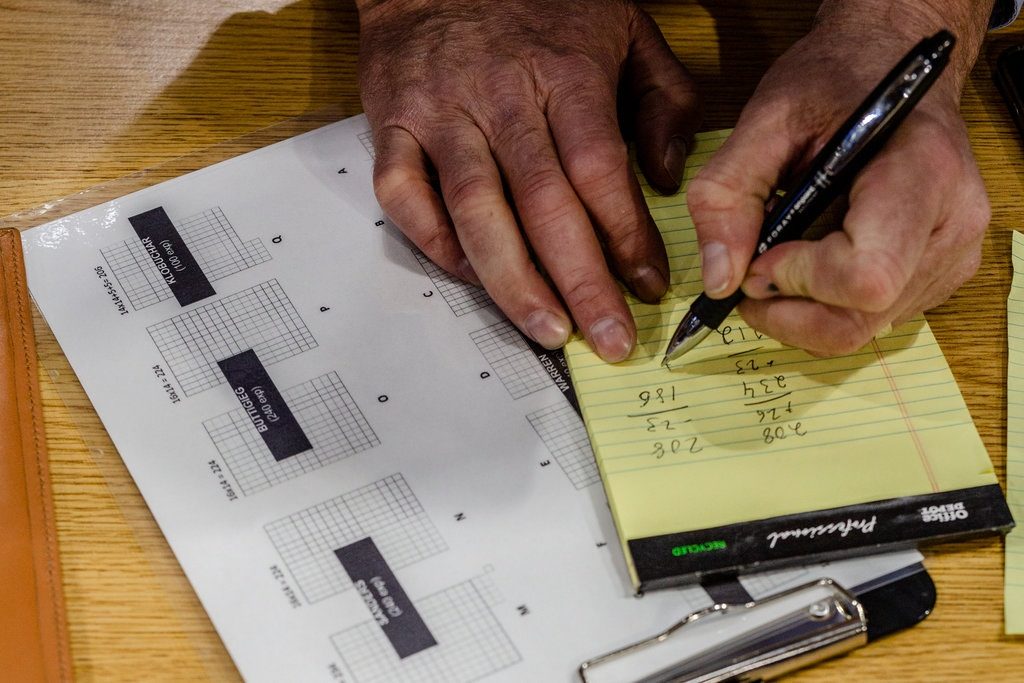 When I checked the Iowa caucus results yesterday, I saw this headline at the NYT (which I heard repeated on NPR this morning): The Associated Press 'is unable to declare a winner' in Iowa. I understand that the media narrative demands a "winner" and that the plurality paradigm that we operate in locks American minds into the notion that there is a singular winner in every election. However, I can't help but find the whole notion that we don't know/may never know, the "winner" in Iowa to be highly problematic.
The bottom line is that there are 41 delegates that will be distributed somewhat proportionally,* to a number of candidates. It looks like Pete Buttigieg and Bernie Sanders will be the top two candidates and that they will get the same number of delegates: 11.
For those keeping score at home, that represents about .5% of the delegates needed to win outright.
But, of course, I understand that media momentum matters. Hence, the fact that Buttigieg did as well as he did, and Biden did as poorly as he did, influences coverage, fundraising, and strategizing going into New Hampshire.
None of that, however, requires a definitive "winner" and even if, with the recanvas, Sanders ends up with a few more state delegates (which is the way the order is being determined–as of my writing this, Buttigieg has 26.2% and Sanders has 26.1%), the basic outcome (the number of delegates to the national convention) is almost certainly not going to change.
(I will lay down a marker here and note that it is possible, I suppose, that some weird shift might happen in the recanvas due to the bizarre nature of the process and the amateurish way they al recording the votes, but at the moment a tie at the top seems the likely outcome).
From an observer and analyst of elections, what I find interesting (and, to a degree, somewhat frustrating) is how this coverage illustrates how American minds are locked into a very specific framework when it comes to thinking about elections. We are so used to one office being contested in a single district, that we struggle to conceive of an election that allocates multiple winners in a way that is linked to how voters voted overall. Instead, we focus on who just got the most (and therefore in "The Winner").
Really, talking about "winning" Iowa is nonsensical when you think about it. There is no singular prize to win, not from an electoral point of view. There is not one office to win. No one can win all the delegates unless one is running unopposed (or close thereto), so by definition, there will be multiple winners. The question becomes: what relative share of the prize did each candidate win? Right now, Buttigieg, Sanders, Warren, Biden, and Klobuchar all are projected to win delegates, while the rest of the field all clearly lost. Now, it is no solace to Biden that he is projected to win two whole delegates, nor is Warren happy with her five (let alone Klobuchar with her one).
So, we can talk about who came in first, or who got the most delegates but not about who won in a singular sense. (at least not if we want to accurately describe the outcome).
Granted, the winner does usually win big headlines, which is a real thing of value to that person, but that fact just underscores, yet again, how empty the actually Iowa Caucus process is in terms of the value that the vote itself adds. This has become a true reality show, and our system radically overvalues it.
The attempt this time to report the popular vote has just made the whole process even more convoluted. Sanders is currently leading in the popular vote 45,826 to 43,195), but I am not sure what the metric "popular vote" really means in the context of this process. If they want a real popular vote, use a primary.
I will admit that I have long been suspicious of the accuracy of the caucus results–it has long struck me that any process that is run by volunteers trying to corral people into groups on the floor of a gymnasium can't possibly be perfectly accurate. It has always been more spectacle than a blue-ribbon example of how to run an election.
I think this year fully lays bare that Iowa is trying to use some quaint local meeting process in a way that really is not amenable to substantial public scrutiny. It definitely should not be influencing national politics.
In terms of the process itself, I will note the following Tweet from my friend and sometimes co-author in the academic realm, Matthew Shugart:
While somewhat tongue-in-cheek, I know that this tweet is the result of Matthew actually trying to figure out the process of connecting caucus results to the SDEs to the final delegate count. Subsequent tweets discussed his incredulity at the system.
I would note that it is no exaggeration to say that Matthew is one of the foremost scholars globally in the area of electoral studies.
Another observation: we Americans seem to have a really hard time understanding that when there are a lot of candidates, the vote is going to be divided up. It also means that the candidate who wins the largest share of the vote in a given contest isn't necessarily the candidate who is the consensus choice. Indeed, that is why the delegates in Democratic primaries are allocated, to some degree, proportionally.**
Ultimately, watching twitter last night, and the media coverage yesterday and today, I have to admit that it provides insight into why it is so hard to talk about electoral reform in the US because people are so locked into a specific framework for thinking about elections. Granted, it is difficult for people to separate out the final outcome (a nominee) from the state (and substate) level processes that are allocating delegates.
Regardless, the media (and pundit/analysts) need to break out of this obsession with defining a winner when the term really isn't the appropriate one based on the actual stakes.
But, of course, the horserace must go on!
---
*The 15% threshold means that the allocation is not perfectly proportional. Plus, the other factors come into play, such as the fact that 15% threshold was imposed at individual caucus meetings, not at the state level.
**This is even more true for the Democrats this time, given how they allocate delegates, versus the Republicans in 2016, as their rules tend to favor plurality winners.