What Happened to the Middle Class?
Americans had it so much better in the 1950s, right?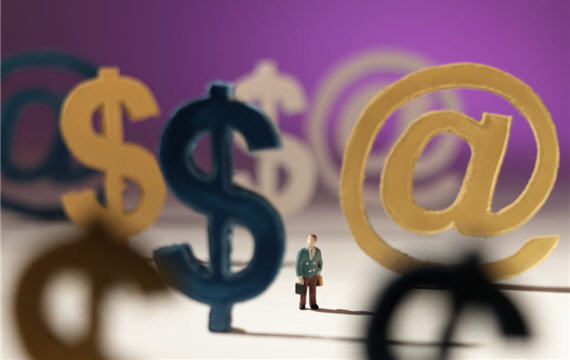 A Balloon Juice emailer roughly a decade my senior observes that his father, a professor at a Catholic college near Dayton, Ohio managed to support a family in relative luxury:
My Mother didn't have to work outside the house. She stayed home and raised 5 kids.

We lived in a nice house in a nice suburb – Kettering Ohio – which could have been the setting for the Brady Bunch

All 5 kids went to Catholic (private) grade and High School

All 5 kids went to College (although my Father was a prof, we only got a 50% discount at that private University, which made the tuition equal to Ohio State or any other in-state school)

None of us had to take out a student loan to pay for college.

My parents NEVER refinanced their house.

We took a family vacation every Summer.

If you heard of a family doing all that today on one income, how much would you guess the solo wage earner was making? Quite a bit more than my Father's income, adjusted to today!

What changed?
Our expectations, mostly. Indeed, James Hanley (ia Jason Kuznicki) argues that it's quite possible today to "live a 1950s middle class lifestyle while working part-time at contemporary American wages."
For example, in the 1950s, a middle class lifestyle meant a window air conditioner and some fans to move the air around; today it means central air conditioning. Back then a single car family was middle class; today most middle class families are two car families. A single television set was sufficient to be middle class back then; today-even though televisions are much cheaper-most middle class families have multiple televisions, many pay extra for a television that's much larger than what their (grand)parents had, and most pay extra-sometimes a lot extra-for cable or satellite (i.e., once upon a time three free channels was middle class; now 100 pay channels is middle class). They didn't pay for microwaves and computers (and internet access) in the 1950s, while we do now. We also eat out a lot more today than they did back then. One of the biggest changes is the size of American homes. In the 1950s, the average home size was just under 1,000 square feet; today it's over 2,300 square feet. As importantly, a house back then most often had a single bathroom; now homes regularly have 2 1/2 baths or more.
He documents these points with links and analysis and it passes my own smell test. Indeed, growing up in the 1970s, my dad  managed to keep us in a lower middle class lifestyle on the income of an Army sergeant first class–in the days before the Reagan pay hikes for soldiers boosted senior noncoms well into the middle class.  But, yes, we had a smallish house, a single car, a single TV, no cable or satellite, no microwave oven, and very seldom ate in restaurants.
For that matter, college professors continue to make a perfectly decent living.  It would in fact be quite realistic for the modern version of the emailer's father to be able to have a house in the suburbs, send his kids to decent state school, and take modest annual vacations. Indeed, I know of college professors who do those very things! Indeed, most of them can afford to have people clean their house, mow their lawns, go out to decent restaurants, and otherwise live the middle class lifestyle to this very day.
What has indeed changed, aside from a much higher bar for what constitutes a "middle class lifestyle" (which, incidentally, is a very good thing) is that it's much harder for someone with a high school education or less to do these things. We've lost a huge tier of high paying, low-barrier-to-entry jobs to overseas competition, technology, and other factors.
Still, the material life of the average American is doubtless much improved over the course of my lifetime. Things that were the stuff of luxury (massive televisions, video recorders, satellite television, cellular phones, multiple automobiles, personal computers) or science fiction (the Internet, let alone wireless everywhere) in my youth are now considered necessities for all but the very poor.