What If the ObamaCare Mandate Goes Away?
Will we wind up with a backdoor mandate? Or a single payer system?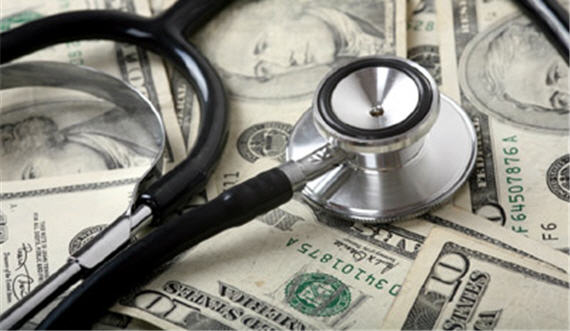 Kevin Drum figures that, in the unlikely case that the Supreme Court strikes down the ObamaCare* health insurance mandate,  we'll eventually wind up with something like it through the back door.
Answer: insurance companies go ballistic. If they're required to insure all comers at the same price but healthy people aren't required to buy insurance, then prices spiral as sick people sign up for coverage and healthy people drop out. Eventually this death spiral will lead — as the name implies — to death for insurance companies, and at that point it becomes a staredown. Something has to be done, and either Democrats or Republicans will blink first. It may seem like a no-brainer that Democrats will be the ones to cave if this happens, but that's not clear. All it takes is 41 holdouts to filibuster the GOP, and as the insurance industry gets ever more desperate they'll start pushing hard on their Republican pals.

Obviously the outcome is unclear. But depending on where public opinion falls — and requiring insurance companies to insure everyone is pretty popular — Congress might end up reinstating the mandate in some form or another. It's genuinely a crapshoot.
I actually think the more likely outcome is the institution of a single payer system with private insurance as and add-on for the well-heeled.
Even absent ObamaCare, our insurance-based system was likely to collapse in the medium term. It's just unsustainably expensive. But ObamaCare exacerbates the problems, both by forcing insurance companies to raise rates to pay for allowing those with pre-existing conditions into the pool on the same basis as healthy people and by creating subsidized exchanges (starting in 2014) and thus giving businesses an ability to opt out of being the insurer of first resort.
Given how obvious the "unintended" consequences of its cumulative provisions are, I've always assumed that killing private insurance through stealth was the intent.**
___________
*I use this as–as does Drum–a non-pejorative shorthand for the bill. The bill's given name, Patient Protection and Affordable Care Act, suffers from both being unwieldy and absurdly propagandistic. And PPACA doesn't exactly roll off the tongue as either an acronym or initialism.
**Perhaps because I grew up with Army medical care, I've always diverged from the conservative mainstream on this issue. Healthcare just doesn't work as a market given the inelasticity of demand on the part of consumers and the fact that providers have long existed as a cartel. My objections to ObamaCare were based on the fact that it did little to fix the flaws of the existing system and, indeed, exacerbates some of them.