What Should Americans Know About American Government?
What walking around knowledge about our political system is necessary to be an informed citizen?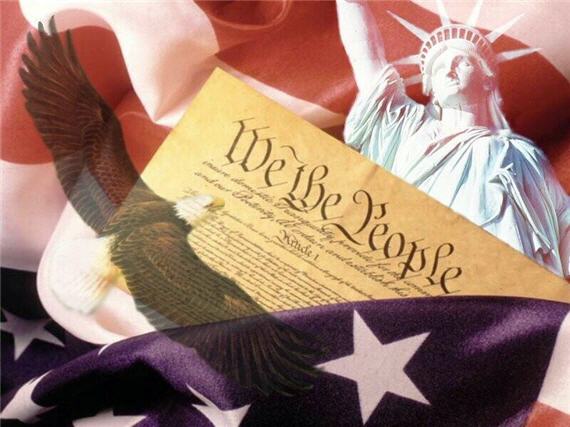 Earlier today on Twitter, Joy Larkin declared, "Political Science nerds, asking respondents number of votes needed to overturn a presidential veto isn't a useful assessment of knowledge." After a bit of back-and-forth, she explained that she believes what's important is "working political knowledge," such as whether they know the names of their representatives and their voting record. Indeed, she joked, she hasn't thought about the number of Members required to override a veto since her undergrad days.
While I agree that the actual number here is indeed a matter of trivia*, I contend that understanding the broad workings of our political system is far more useful knowledge than the ephemeral matter of voting records. Because most people are so woefully ignorant of the parameters, they're susceptible to magical thinking and easy targets for propaganda.
It's not particularly important for Americans to know off the top of their heads that there are 435** Members of the House of Representatives or 100 United States Senators. It is, however, useful that they understand the basic differences between how the two institutions work and, in particular, that the filibuster and other devices give the Senate enormous power to gum up the works.
It's certainly not vital that Americans know that it takes 290 Representatives and 67 Senators to override a presidential veto. It's useful, however, for them to understand that it takes a near-impossible supermajority in both Houses of Congress to force legislation on a president.
It's not at all critical that Americans understand the distinction between Separation of Powers and Checks and Balances or even that they have a decent idea of the myriad ways in which the Executive and Legislative branches, in particular, can complicate the other's ability to get things done. But it's absolutely vital for them to understand that the mere fact that a president or presidential candidate wants something doesn't mean that they will be able to make that something become policy.
Do I care whether Americans can spout back the history of the Great Compromise or the parable of the Cup and Saucer to explain the wisdom of our bicameral legislature? Nope. But I do care that they don't seem to understand that we have 50 states, each of which have varying local interests, and that our system is designed to give voice to them. The failure to understand this fundamental point makes powerful the assertion by presidents that Congress refusing to go along with their policy preferences somehow constitutes unpatriotic behavior because they have a duty to "work in the best interests of America" when that notion is contrary to the very spirit of our system.
__________
*Indeed, while I have a PhD in political science with American Politics  as a subfield and taught the Intro to American Government class a couple dozen times, I don't know the raw number off the top of my head since 2/3 of 435 is an odd bit of mathematics.
**I'm counting only real voting members created by the Constitution, not the token representatives given DC and various US possessions and territories through legislative fiat.